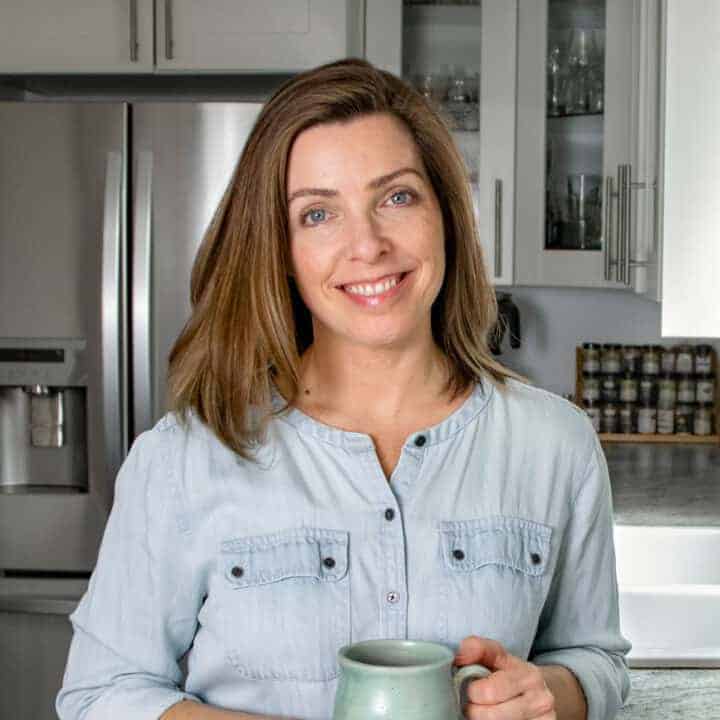 Hi, I'm Lori.
Welcome to My Quiet Kitchen!
I grew up around healthy food and have always loved cooking. In fact, my mom is the reason I learned about miso at a young age.
When I went vegan in 2011, along with my husband Mark, I discovered a new level of excitement for cooking and baking.
Over the past 12 years I've passionately explored the world of vegan food - testing and experimenting with recipes to find the perfect balance of delicious + practical.
One of my FAVORITE aspects of recipe creation is thinking outside of the box and solving problems. Have you ever noticed when searching for a recipe on the internet, most of the results that come up on the first page are pretty similar?
I find inspiration in putting a twist on the expected. I do this to hopefully add something new that will make vegan cooking easier, better, and more accessible for us all.
In other words, I want to fill a need that isn't being met.
For example, do we really need more vegan ice cream recipes made with coconut milk? Honestly, I think we have plenty of those! So I created a variety of oat, nut, and seed-based ice cream recipes.
We lived in a small, rural, Midwestern town when we went vegan. In fact, as far as I know, I had never known another vegan! So being able to learn from vegan blogs, books, and cookbooks at that time was immensely helpful.
All of this is what inspired me to launch My Quiet Kitchen in 2018, and what keeps me going every day.
Since then, it has been a wonderful ride as I've discovered a community of people who try the recipes in their own kitchens and report back with thanks and wonderful reviews. Hearing from you motivates me to keep sharing, and I'm not showing any signs of stopping!
It's a joy for me to share my love of vegan food with you.
I'm so glad you're here!
Ready to dive in? Start here!
Contact Me
Want to connect? Please feel free to email me anytime with questions or feedback at lori@myquietkitchen.com. You can also sign up for my email list below!