First time here? Welcome!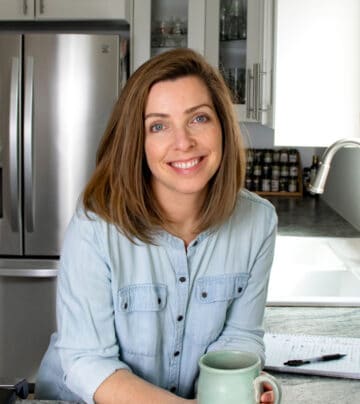 Hi, I'm Lori
I'm so glad you're here!
I do all of the recipe development, writing, and food photography here at My Quiet Kitchen. I've always loved food and cooking, and going vegan only intensified that love!

I've been vegan since 2011, and have passionately explored everything from oil-free, whole-food plant-based recipes (WFPB), to gluten-free baking, homemade vegan cheeses, and decadent desserts.

My goal is to help you feel comfortable and empowered in the kitchen and EXCITED about cooking with plants!
What You Can Expect
The recipes you'll find here are always vegan. Many are made from whole, unprocessed foods, with the occasional indulgent exception.
Many of my recipes are also gluten-free or easily adapted by swapping out an ingredient with its gluten-free alternative.
Anytime there is a tested oil-free or gluten-free option, you'll see it noted in the recipe, with extra information in the body of the post to help you with brands, substitutions, etc.
So if you're only interested in oil-free or gluten-free recipes, browse through those categories, and you're all set!
Though I don't strictly follow an oil-free, WFPB diet myself, I do believe in its power to heal and nourish the human body. As a recipe creator and vegan foodie, I choose to leave room in my diet for processed foods (gotta try out all the new vegan products, right?) and experimenting in the kitchen. And sometimes that means using oil, sugar, etc.
We all have our own health and nutrition needs, and it's important to figure out what works best for you. You can read more about my food philosophy here.
Some of My Favorite Recipes
Only want Oil-Free Recipes?
I know that some people are serious about avoiding extracted oils for health reasons, and I want to make sure you can always find what you need. All of my oil-free recipes are organized here. You can even request that I only send you oil-free recipes when you subscribe to my email list.
Recent Oil-Free Recipes
Stay Connected
Sign up for my email list below and get helpful weekly updates and my FREE guide, Save Your Dinner with Sauces!
You can also follow My Quiet Kitchen on facebook, Instagram, YouTube, and Pinterest.
Learn More
My Food Philosophy - what I eat as a vegan and why
Why Quiet? - what's behind the name My Quiet Kitchen?
Our Vegan Story - how my husband and I came to be vegan
Contact Me
Want to connect? Please feel free to email me anytime with questions or feedback at lori@myquietkitchen.com.