As a vegan and a food blogger I've learned a lot over the years about baking without eggs or dairy. So I decided to share what I think are the most important baking tips every baker should know, vegan or not. Some of these tips aren't specific to vegan baking but are TOO important to omit.
If you're someone who thinks baking is too tricky, I hope this guide provides few a-ha moments that will turn your past baking failures into TOTAL successes. Because I promise, you can do this!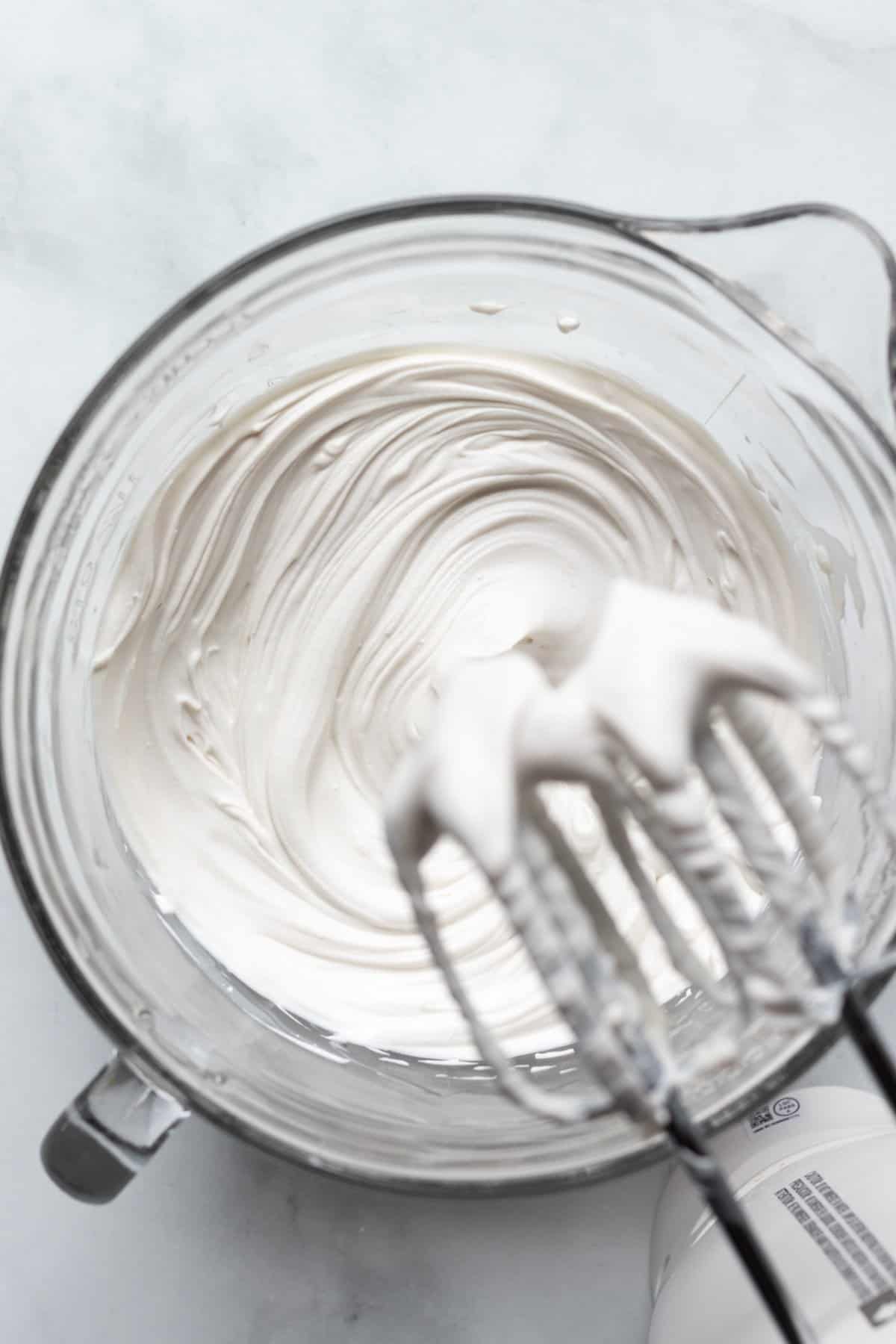 Jump to:
1. Read and Re-Read the Recipe
I know it might seem obvious that carefully reading a recipe is important, but I can't be the only person who has skimmed over a recipe and missed a crucial piece of information only to find myself unprepared mid-way through.
So even if you reviewed the recipe a few days ago when you saved or printed it, go ahead and read it again in full before getting started. This will allow you to not only make sure you have all of the ingredients and equipment needed but you'll also have the upcoming steps fresh on your mind so there are no surprises.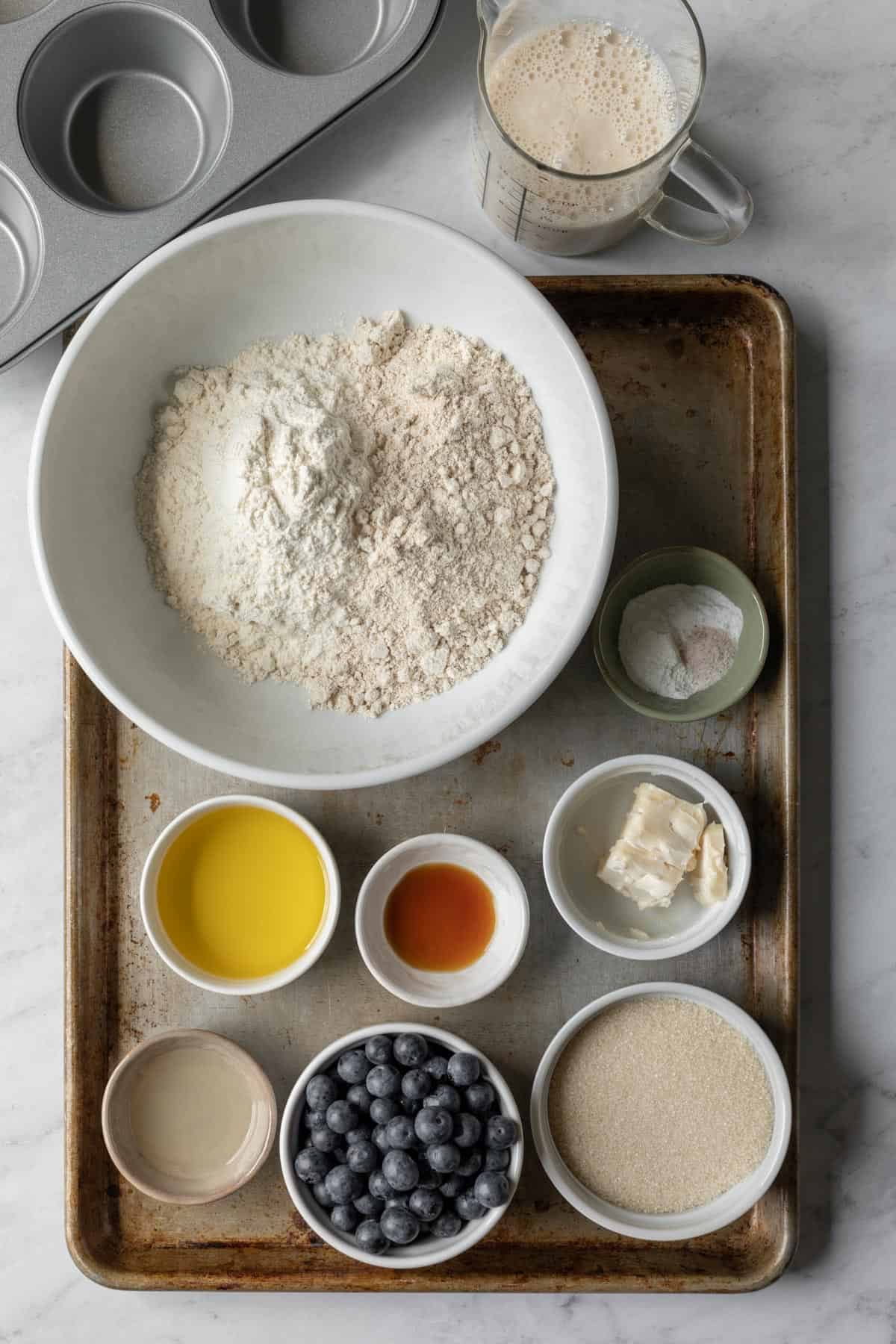 2. Gather the Ingredients and Prepare the Pan
What's more frustrating than getting halfway through a recipe only to realize you don't have enough of an ingredient? You've probably heard the French term "mise en place," which means to have all of your ingredients measured, washed, peeled, etc, before beginning to cook.
It's easy to imagine why this is important for chefs in a bustling restaurant, but for home cooks and bakers it's just as important to have everything ready to go before you begin.
An exception to this is any ingredient that will oxidize quickly. If possible, slice foods like bananas and apples during the final stages of prep, or toss them with a bit of lemon juice to prevent browning.
If a recipe calls for oiling the pan or lining it with parchment paper, do that step while the oven is preheating and before you begin mixing ingredients.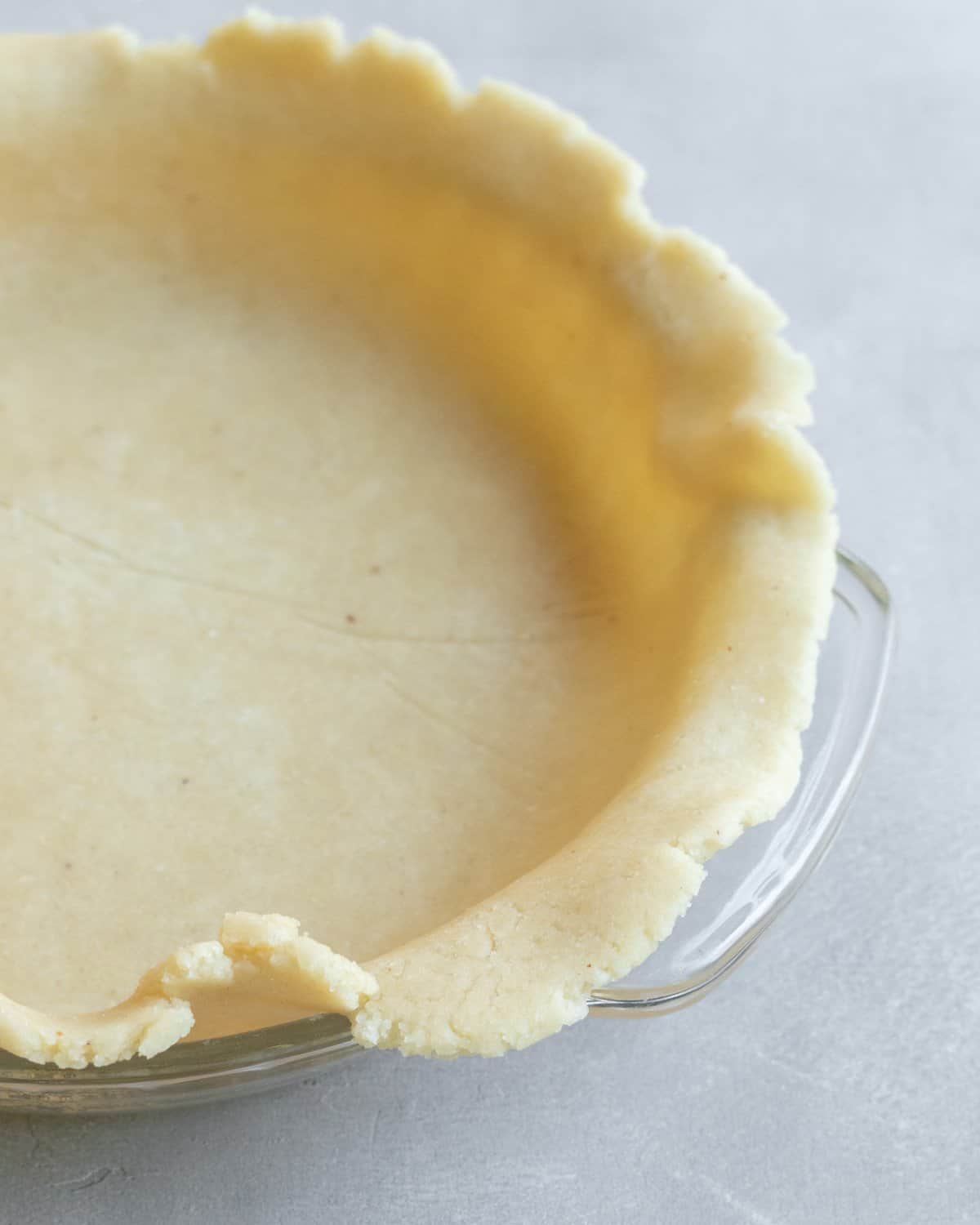 Pictured: Oil-Free Gluten-Free Pie Crust (unbaked)
3. Use the Correct Pan
If a recipe calls for a "pie plate" and instead you use a "pie tin," don't be surprised if you end up with an over-baked pie crust.
Generally the words "plate" or "dish" are used to describe baking vessels that are made of glass or ceramic, while "tin" and "pan" refer to metal.
On the flip side, if a muffin recipe calls for a standard muffin pan (metal), and you use a silicone muffin pan, you'll need to increase the bake time.
It's also important to make sure your pan, dish, or pie plate are similar in size and volume to the one called for in the recipe.
Pro Tip: if a recipe fails to tell you what type or size baking dish is needed, consider it a warning sign of a low-quality recipe. Always select recipes that have clear and detailed instructions for the best chance at baking success!
4. Use a Kitchen Scale
I feel like a broken record because I'm constantly encouraging everyone to buy a scale, but seriously, it's the best kitchen gadget ever!
There are plenty of inexpensive options out there, and most kitchen scales are fairly small, too. So don't worry that it's going to be costly or take up a lot of space.
The ONE catch is that you'll have to make sure the recipe you're using includes grams (or ounces in some cases). In my recipes you'll see a Metric button near the top of the recipe card. Just click on Metric to see the weight of a flour in grams.
A kitchen scale isn't only useful for accuracy. It also makes baking quicker and easier. Simply place a bowl on top of the scale, hit the reset button, and add the flour until you have the desired weight. If the recipe calls for another type of flour, hit the reset button again to zero it out, and add the next ingredient. No need for measuring cups!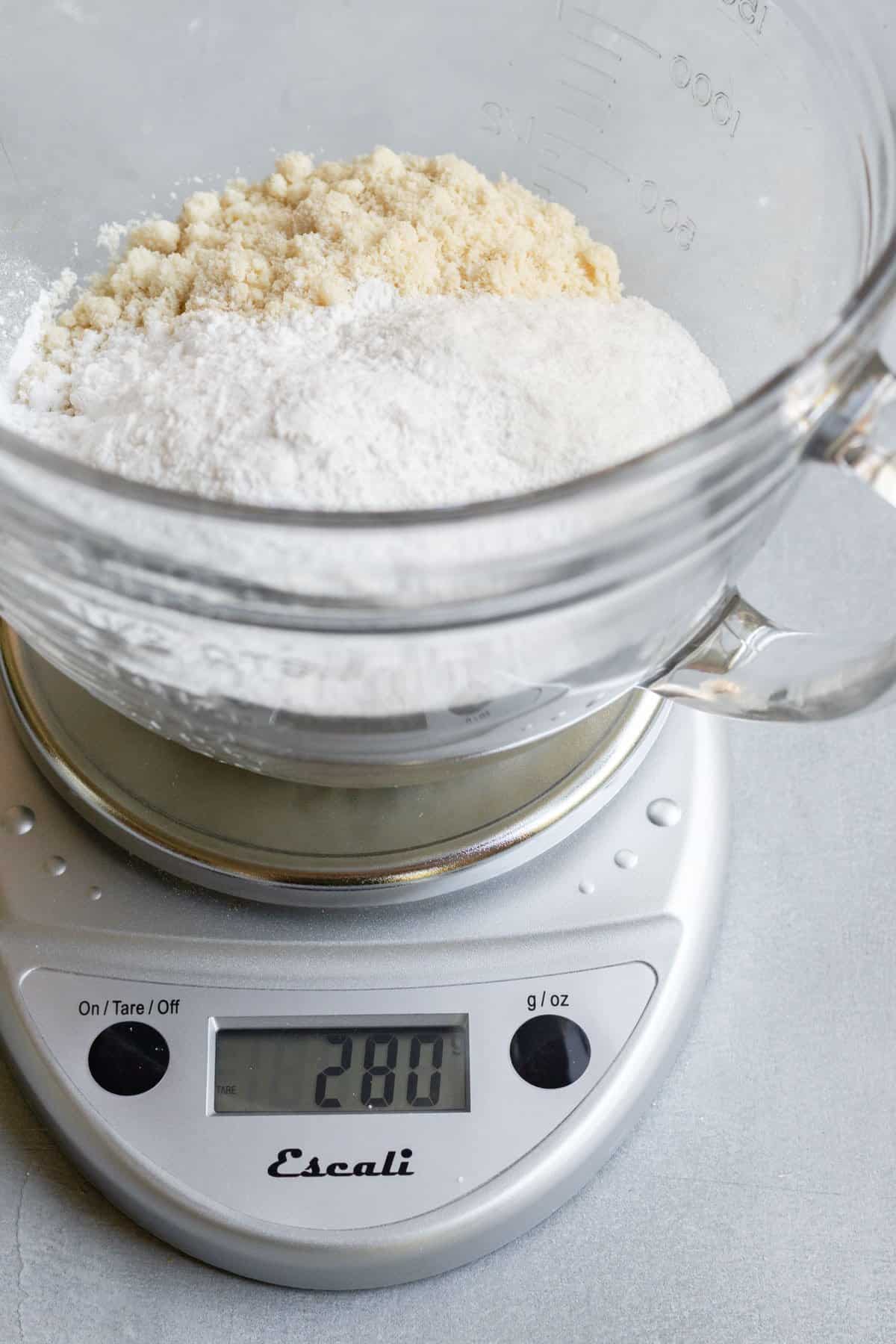 5. Learn How To Measure Flour
If you don't yet own a kitchen scale, it's critical to know how to measure flour. I refer to this as the "whisk and fluff" method, though there are probably other names for it.
As flour sits in storage it becomes compacted, so whisking the flour to fluff it up is our first step for proper measuring. Next, spoon the flour into the measuring cup so that it's heaped up above the rim. Then use something flat like a knife or your finger to level off the excess the flour.
Once you get used to measuring flour this way it's relatively reliable, just not quite as accurate as using a scale.
6. Sift Other Dry Ingredients, Not Just Flour
Avoid clumps of baking powder, baking soda, and spices by passing them through a sifter or fine mesh strainer. And after sifting the dry ingredients into a mixing bowl, whisk very well to combine. This will ensure that your baked goods rise properly and that no one bites into a clump of spice.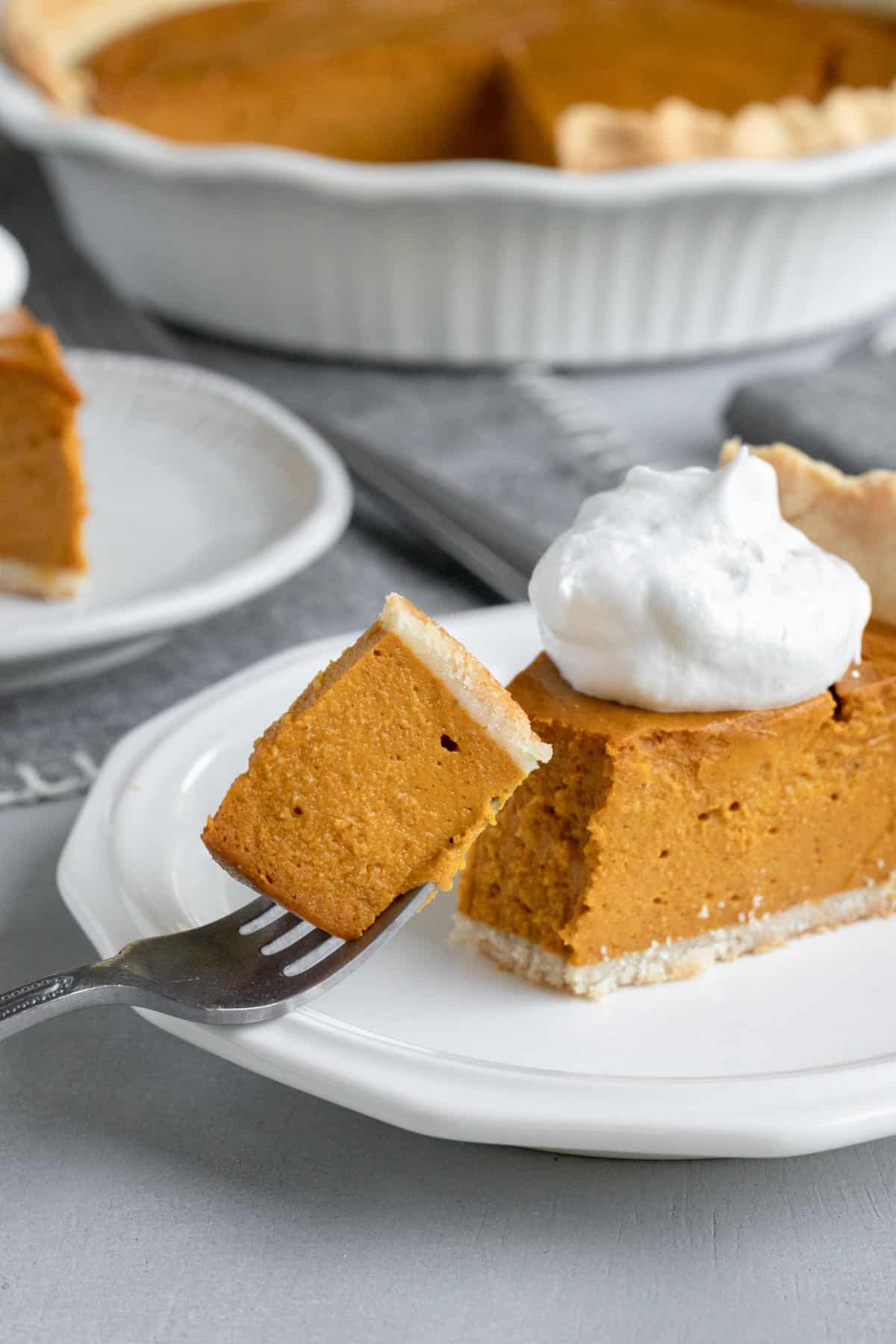 Pictured: Oil-Free Gluten-Free Pumpkin Pie
7. Fully Preheat the Oven
A lot of baked goods rely on baking powder for rise, which needs heat to fully do its job. So it's a good idea to wait until the oven is FULLY preheated before combining wet and dry ingredients in a batter. Then as soon as the batter is in the pan you're ready to pop it into the hot oven.
Have fun watching your baked goods rise, with the oven light on and through the window, of course...
Bonus Tip: Ovens are notoriously inaccurate. Use an oven thermometer to find out if your oven runs hot or cold.
8. Don't Open the Oven Door
During the first 10 to 15 minutes of baking it's especially important to keep the oven door closed. Opening the oven door can result in sunken and sad treats. The cold air that swooshes in lowers the oven temperature, possibly disrupting the rise and throwing off cook time.
Near the end of bake time it's okay to quickly remove the pan from the oven and test for doneness. Just be sure the oven door is closed while you're carefully poking at the center of your brownies. If more time is needed, quickly transfer the pan back to the oven.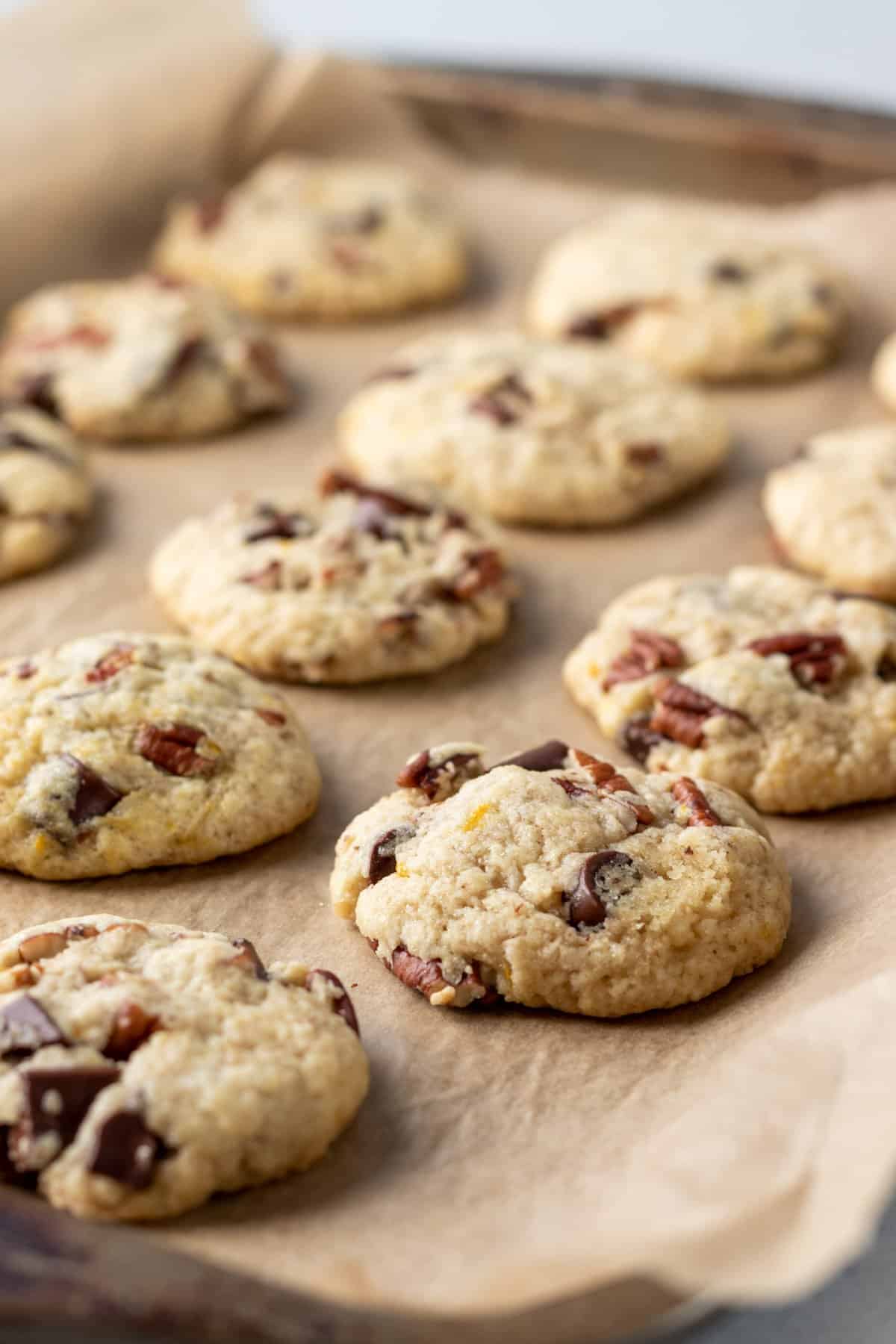 Pictured: Chocolate Chunk Orange Pecan Cookies
9. When and How To Make Substitutions
As the saying goes, "anything they can eat we can eat vegan." And while that's mostly true, I think it has tricked us into feeling invincible, like we can also make any vegan recipe oil-free, nut-free, soy-free, sugar-free, grain-free, etc.
If you discover a vegan food blog you enjoy and trust, chances are the blogger has already put a lot of thought and time into testing possible variations on a recipe. If it's already nut-free or oil-free, for example, and the recipe depends on tofu for body and creaminess, it's unlikely that you'll also be able to make it soy-free.
Another good rule of thumb, if an ingredient name is in the title, don't try to replace it. For example, if you don't like bananas, this recipe for Oil-Free Banana Brownies isn't your best bet.
10. Don't Obsess Over Egg Replacers
From flax eggs to aquafaba, vegan baking calls for a wide variety of ingredients as a replacement for eggs. The reason for this is that it depends on the role eggs play in the non-vegan version of the recipe. Were they primarily for moisture, leavening, binding, or a combination of these?
While it's good to have a general understanding of egg replacers, it really isn't necessary if you plan to only follow vegan recipes.
A lot of people tend to focus on "figuring out" egg replacers when they first go vegan, but it's more complicated than just having a handy chart to refer to. Save yourself some headache, and don't obsess over having a foolproof plan for replacing eggs in every scenario. There are too many variables.
Understanding why you might choose applesauce instead of a chia egg in a particular recipe will come in handy if you do decide to veganize recipes yourself. But if you're a beginner, it's best to select recipes that are already vegan and follow them closely. Let us bloggers do the work for you!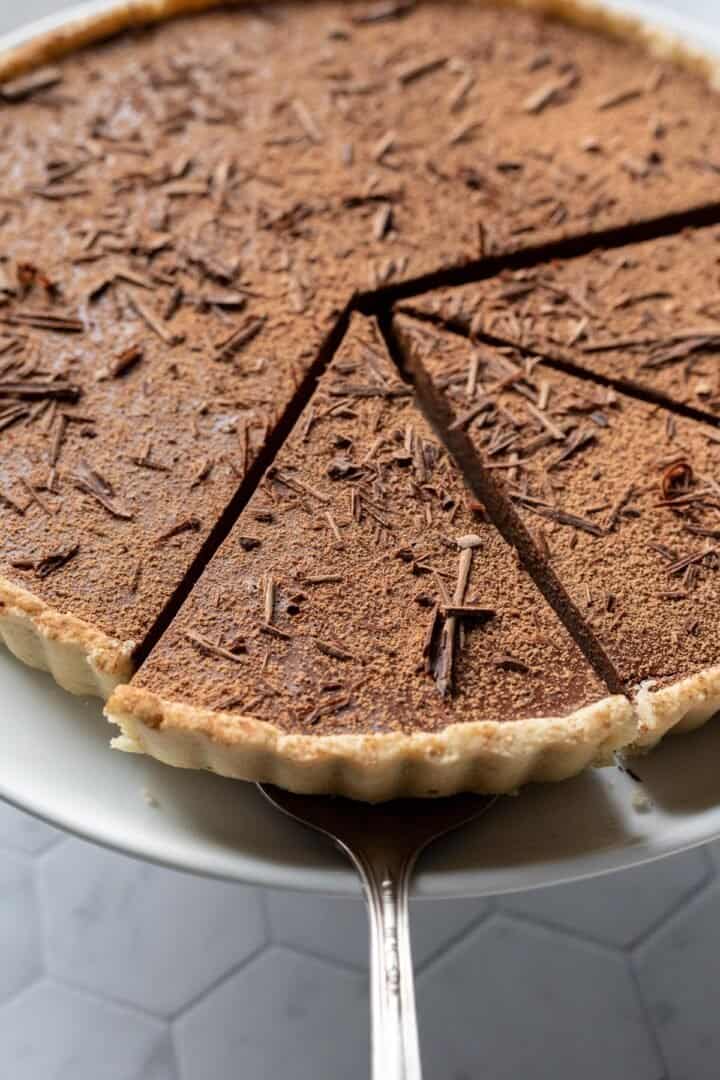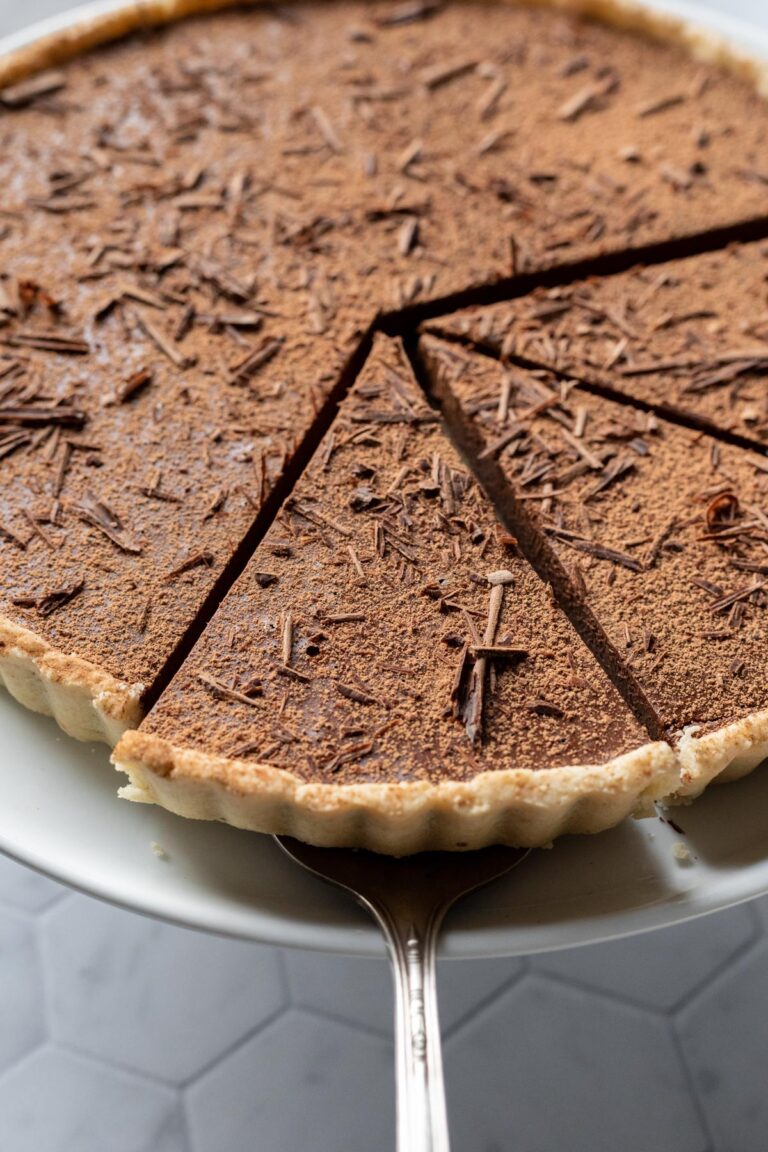 Pictured: Vegan Chocolate Tart
Bonus Tip: for gorgeous, clean slices, warm the knife briefly under hot running water, dry it, and wipe the knife clean between slices!
11. Leavening With Baking Powder and Soda
Make sure your baking powder and soda are still active so that your muffins, breads, and cakes rise properly. If you can't remember the last time you bought a new can, go ahead and do a quick test before risking a failed recipe. Here's how:
Add ½ teaspoon baking powder to ¼ cup hot water. If it fizzes it's still good.
To test baking soda, add 1 teaspoon vinegar to the water, then add ¼ teaspoon baking soda and check for bubbles.
Also, if a recipe calls for baking soda plus an acid to help with rise, once the wet and dry ingredients are combined get the dish into the oven quickly to take full advantage of the reaction.
12. Be Open To New Ingredients
One of the best things about vegan baking is the opportunity for problem-solving AND trying new-to-us ingredients. For example, did you know there's a seaweed-based product called agar agar that's perfect for replacing gelatin?
Good for more than just making vegan jell-o, agar also causes creamy and custard-like desserts set without the use of eggs or a lot of saturated fat, like in the lemon tart pictured above.
You'll likely come across recipes that call for alternative flours, sweeteners, starches, etc. Part of the fun of vegan baking is learning what these new ingredients can do for us. Trying a new ingredient or method just might be the thing that leads to an a-HA! moment and the realization that you CAN veganize that old family favorite recipe after all.
I hope these baking tips already have you feeling more comfortable and confident and ready to tackle a new recipe. If you have favorite tips you'd like to share with us leave a comment below.
Happy baking!
RECIPES: Favorite Vegan Baked Treats
Pin it for later!