This classic vegan cranberry sauce recipe is part of my Sweet Orange Ricotta With Cranberry Compote, but because it also stands alone as an important Thanksgiving side dish, I figured it deserves its own post. Made from just four ingredients - fresh cranberries, orange juice, maple syrup, and sugar - this gorgeous cranberry sauce takes just 15 minutes to prepare (plus chill time). Make it refined sugar-free by omitting the sugar and adding more maple syrup!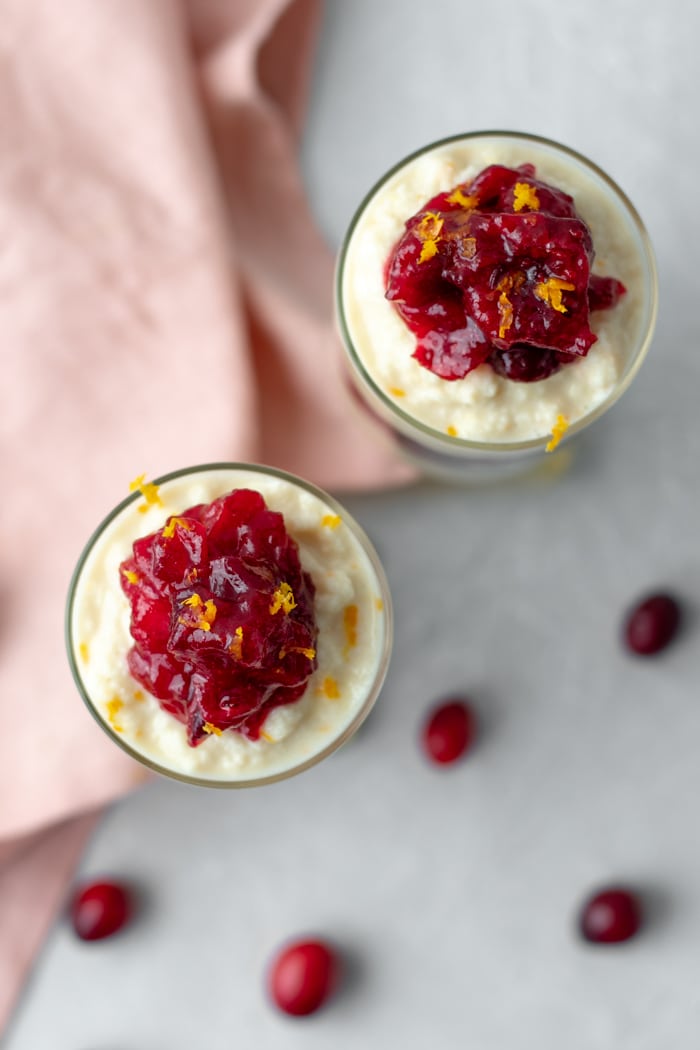 Did you know it's ridiculously easy to make wholesome, colorful, delicious cranberry sauce from scratch? Because it is! There's no need to ever buy prepared cranberry sauce again.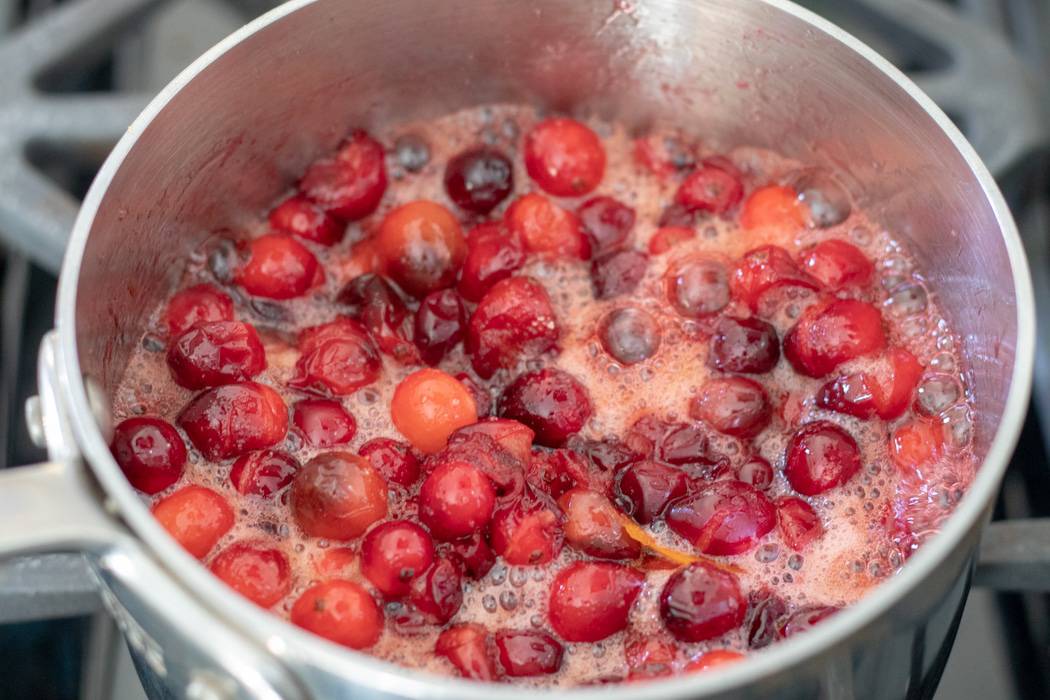 With just a small sauce pan and 4 ingredients, you can impress your family and friends with this healthier cranberry sauce. Plus, the slice of orange peel simmering away in there smells really, really good!
If you want to make this completely free from refined sugar, you'll actually only need 3 ingredients! Simply replace the 2 tablespoons of sugar with more maple syrup.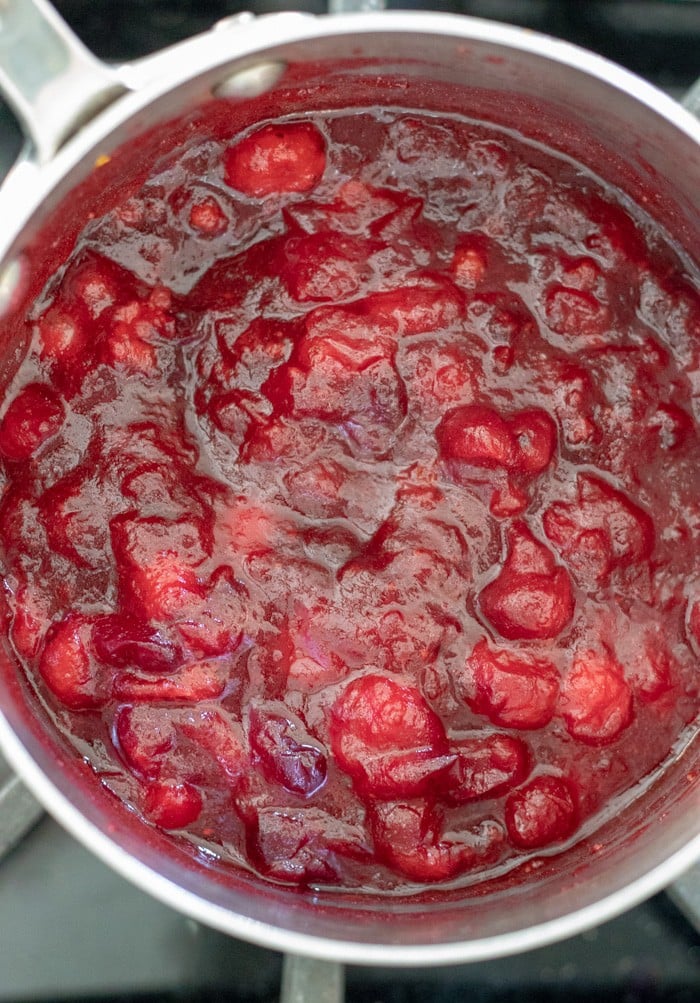 You might also like:
Cranberry Cream Pie
Cranberry and Citrus Tart
Vegan Gluten-Free Pumpkin Pie (oil-free, too!)
Healthy Vegan Pie Crust
Vegan Cranberry Sauce
Wholesome, perfectly sweet and tart vegan cranberry sauce with an option for refined sugar-free.
Adapted from the Martha Stewart recipe Cranberry Compote Layered with Lemon Ricotta. 
Yield: makes about 1 1/2 cups cranberry sauce

Ingredients
1

large

orange

12

ounces

fresh or frozen cranberries

1/3

cup

maple syrup

*See Notes for sweetener options depending on end use.

2

Tbsp

sugar or more maple syrup
Instructions
Place a 2-inch slice of orange peel and the juice from the orange in a sauce pan over medium-high heat. Add the cranberries, maple syrup, and sugar, and bring to a boil.

Reduce heat and simmer until cranberries burst and the liquid thickens, about 10 to 15 minutes (takes a little longer if they're frozen). Refrigerate until completely chilled.

Notes
Cranberry sauce can be made 1 to 2 days in advance. Store in an airtight container in the refrigerator.
Makes about 1.5 cups cranberry sauce.
*If you're making this cranberry sauce for use in my Cranberry Cream Pie recipe, which is sweetened with sugar, feel free to sub sugar for the maple syrup in this recipe. Either way you choose to sweeten the cranberry sauce is fine. It just depends on whether you want a hint of maple in the finished pie.
Nutrition Facts
Vegan Cranberry Sauce
Amount Per Serving
Calories 93
% Daily Value*
Fat 0g0%
Cholesterol 0mg0%
Sodium 3mg0%
Carbohydrates 24g8%
Protein 0.5g1%
Vitamin A 50IU1%
Vitamin C 20.6mg25%
Calcium 20mg2%
Iron 0.2mg1%
* Percent Daily Values are based on a 2000 calorie diet.
Did you try the recipe?
Let me know with a star rating and a comment. I love hearing from you!