From appetizers to desserts, these vegan recipes feature a variety of herbs like thyme, rosemary, parsley, and basil. Browse for ideas and get quick and easy ways to use up leftover herbs.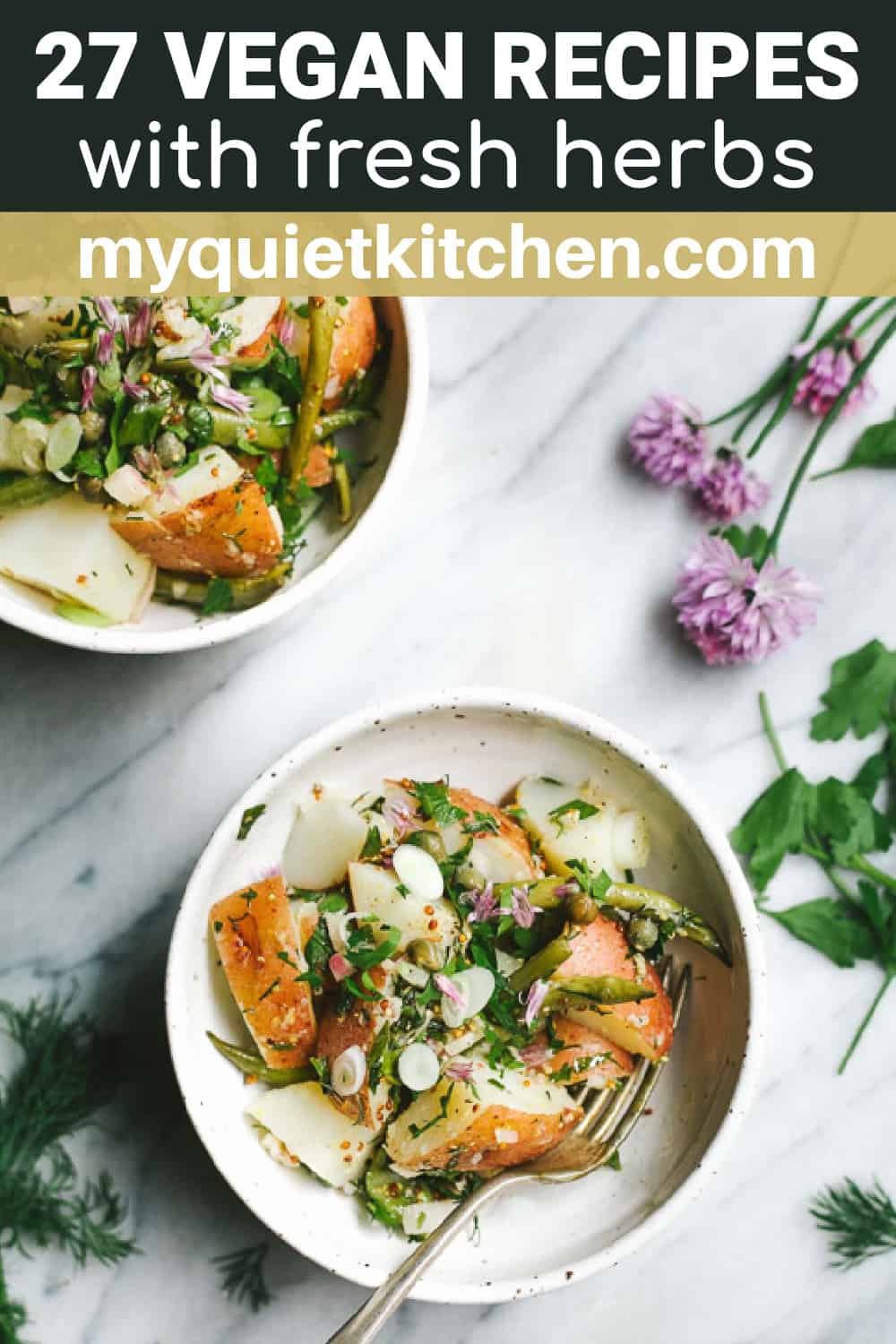 This post was originally published in March 2019 and has been refreshed with new recipes for 2022.
Cooking With Fresh Herbs
Herbs have a way of elevating a dish from good to WOW with barely any extra effort on our part. They're beautiful, aromatic, and flavor-wise, there's just nothing like that added burst of freshness.
In addition to being beautiful and delicious, let's not forget that herbs are also very nutritious!
I asked my fellow food bloggers for their best recipes using fresh herbs, and they delivered some amazing dishes!
In this roundup of vegan recipes you'll discover new ways to use your favorite herbs like basil, parsley, thyme, dill, rosemary, mint, sage, oregano, and cilantro.
We have everything from appetizers and salads, to smoothies, cheeses, cookies, and even a cocktail. I've also included some of my own recipes that call for fresh herbs.
I hope these recipes inspire you to incorporate more herbs into your plant-based meals. Comment below to let us know your favorites!
1. Avocado Green Goddess Dressing
With fresh parsley, basil and chives - by My Quiet Kitchen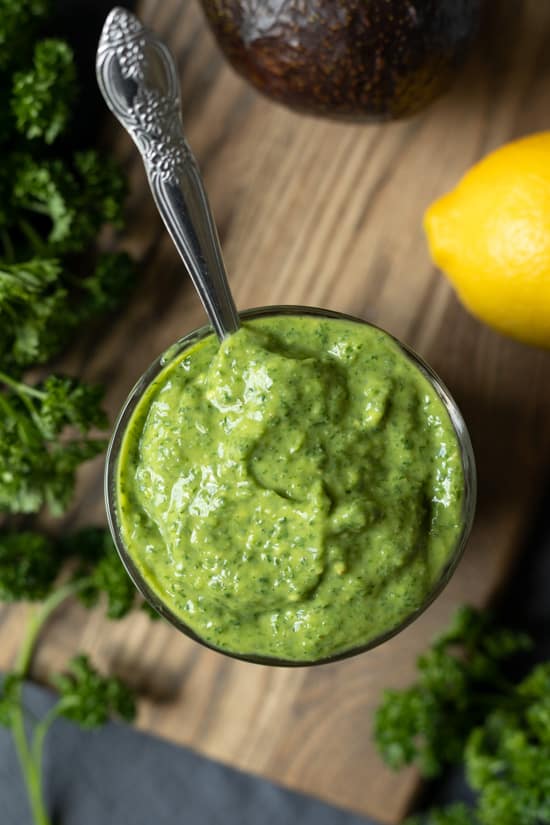 This vegan green goddess dressing and sauce gets its creaminess from avocado instead of oil. We love it on salads, grains, and as a spread for sandwiches!
2. Warmed Castelvetrano Olives
With thyme - by Cadry's Kitchen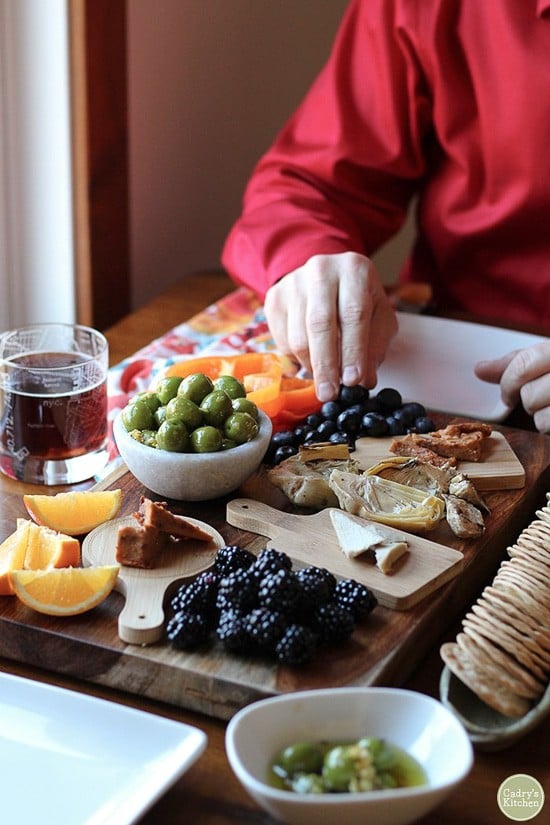 This elegant appetizer of buttery castelvetrano olives is a must for celebrations and holidays. Warmed in a skillet with garlic, thyme, and lemon zest, these are a dream for olive lovers!
4. Jackfruit "Crab" Salad
With fresh dill - by My Quiet Kitchen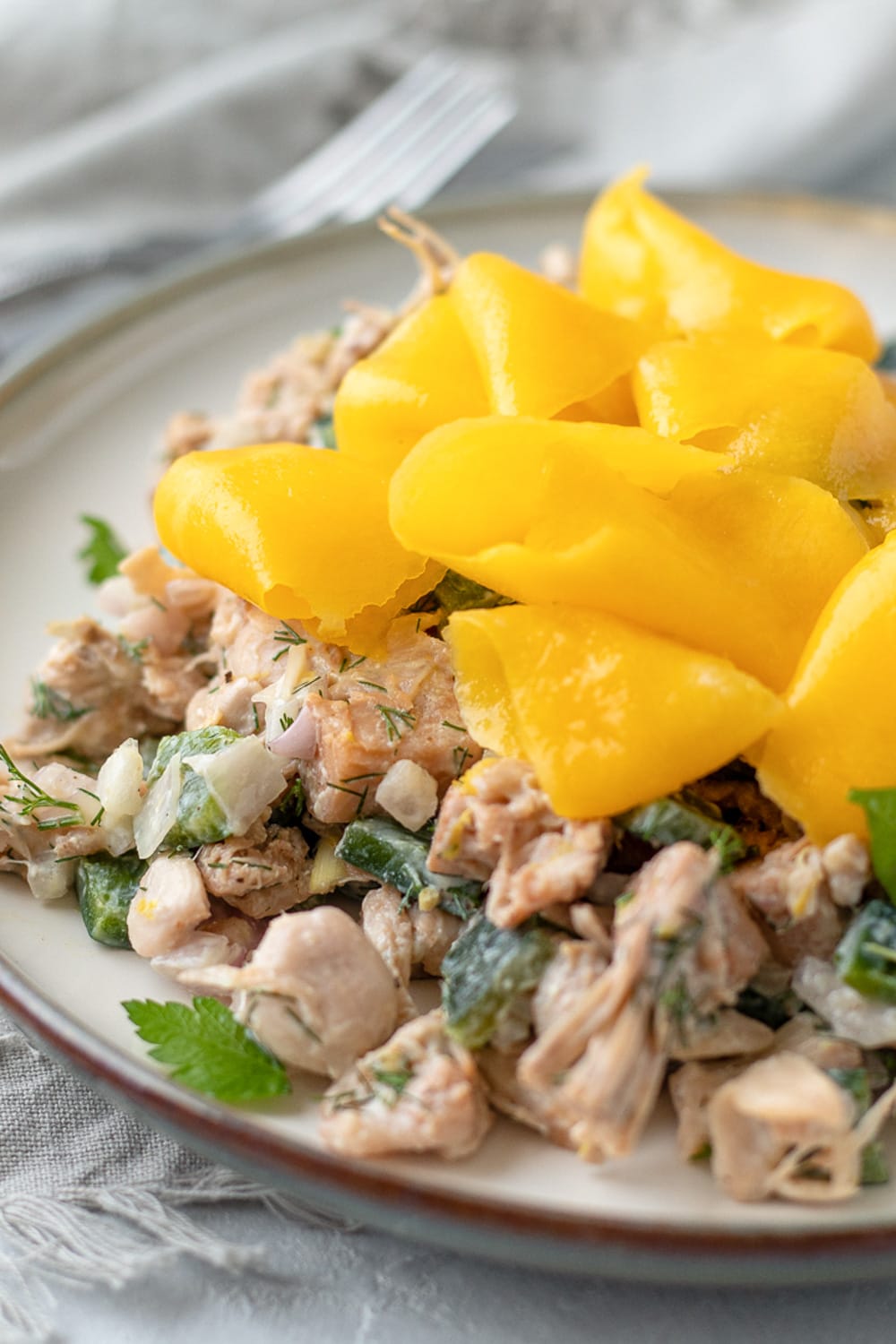 Jackfruit is a fantastic substitute for crab in this fresh and flavorful vegan appetizer made with roasted poblano peppers, fresh mango and dill.
5. Zhoug Sauce
With loads of fresh cilantro - by My Quiet Kitchen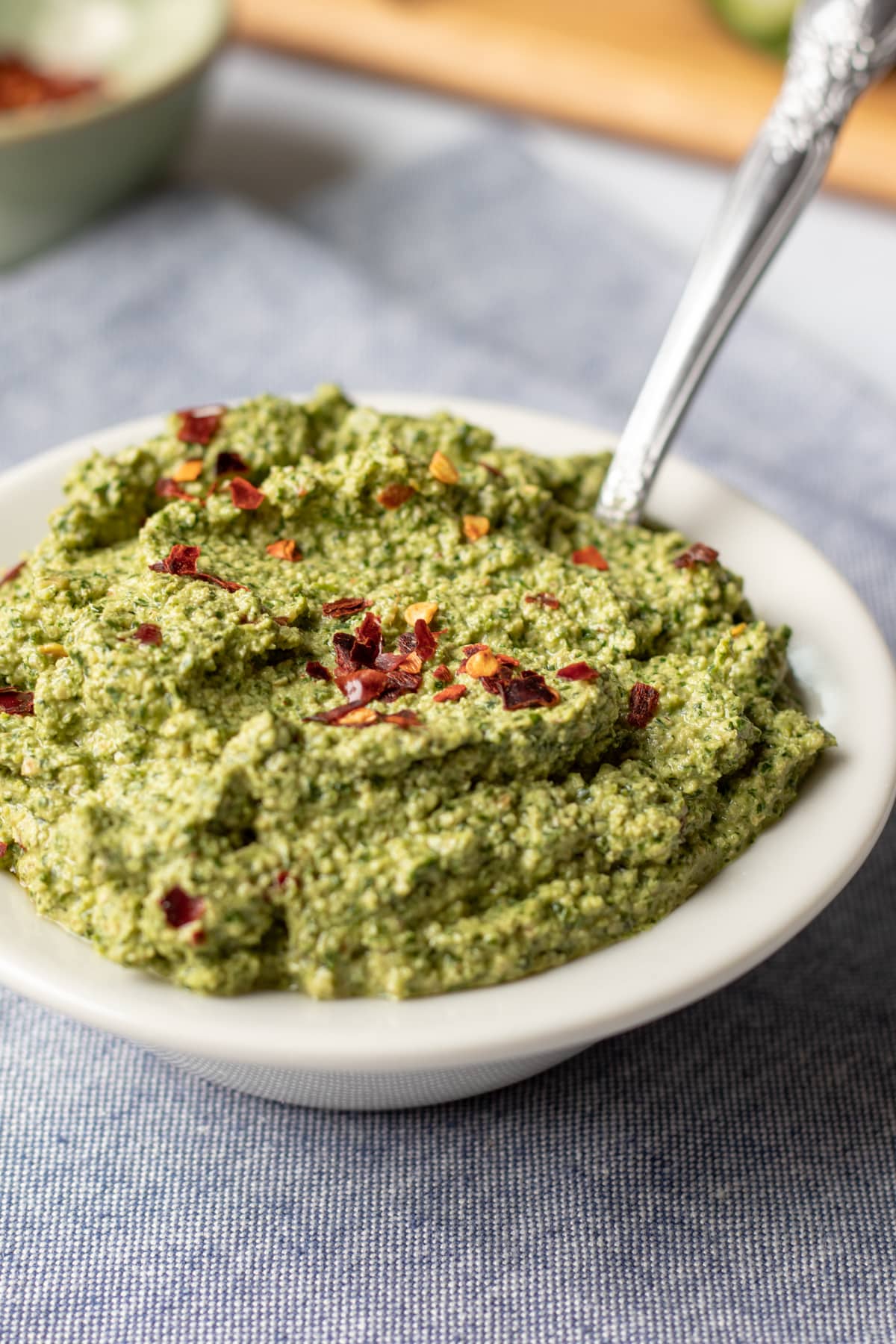 An oil-free take on the popular Middle Easter condiment, the spice level of this zhoug sauce is easily adjusted. It tastes amazing on grain bowls, sandwiches, wraps, falafel, and tacos.
6. Garlic Herb Almond Cheese Spread
Including parsley, dill or chives - by Delightful Adventures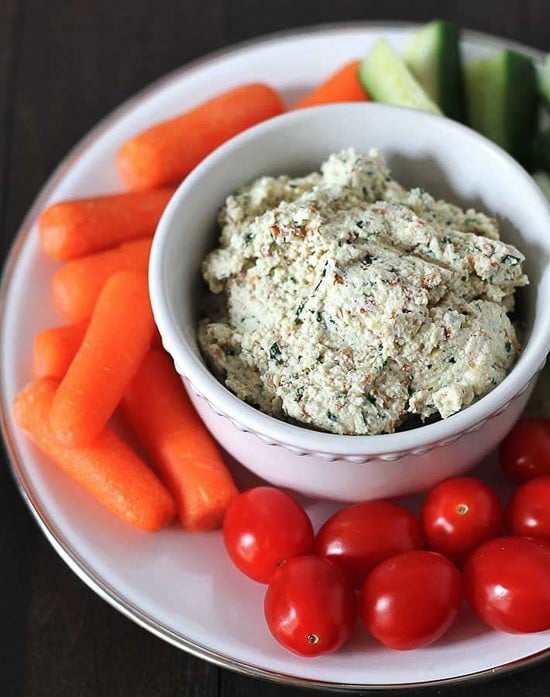 This herbed almond cheese is so versatile. Serve it as an appetizer, or spread it on sandwiches, bagels, potatoes, and crackers for a delicious snack.
7. Spicy Zhoug Brussels Sprouts Pasta
With the cilantro-rich zhoug listed above - by My Quiet Kitchen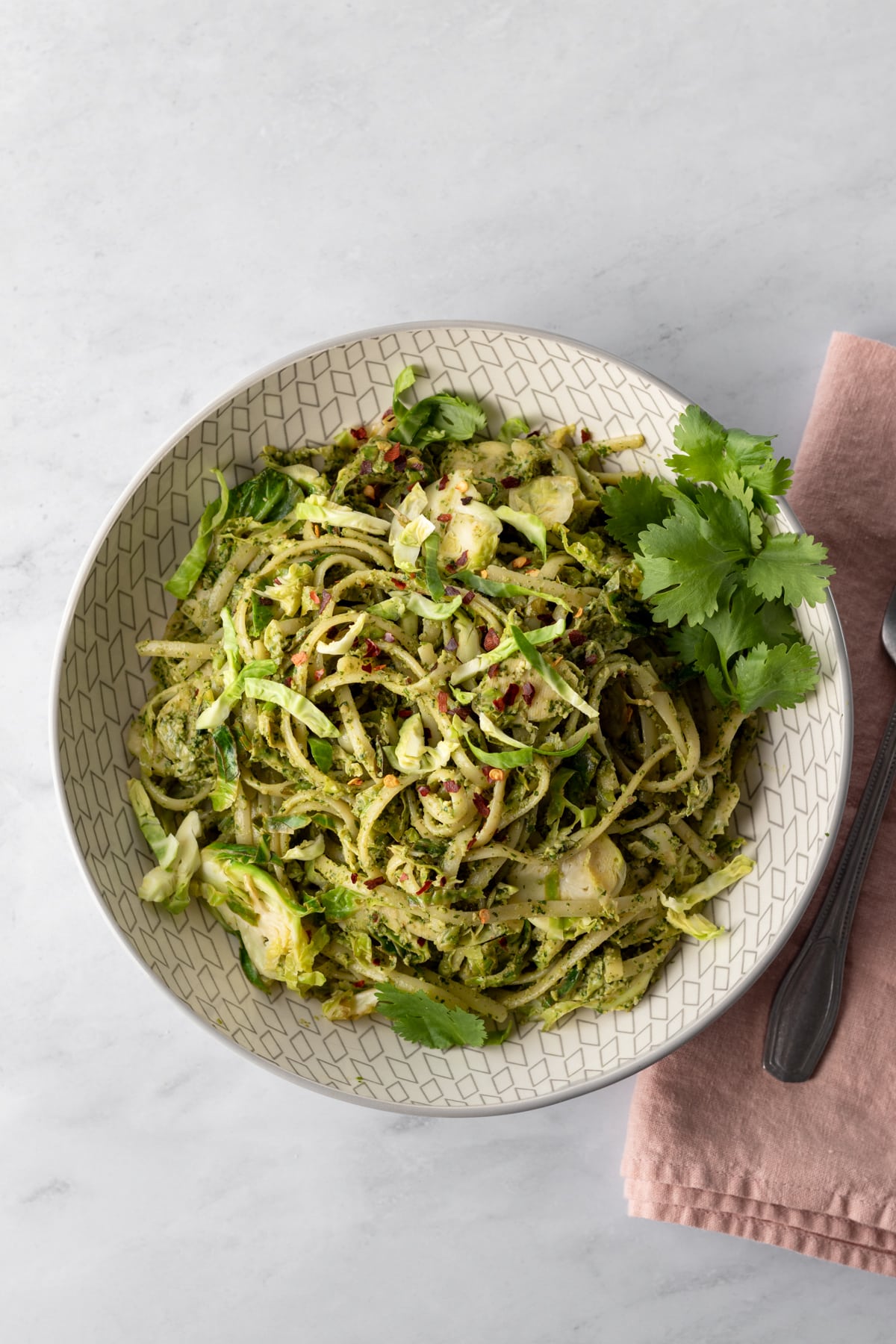 After you fall in love with homemade zhoug it's easy to find ways to use it, like this healthy 30-minute meal! Brussels sprouts are quickly shredded then sautéed and combined with zhoug and your favorite pasta.
8. Summer Cantaloupe Salad
With mint - by My Quiet Kitchen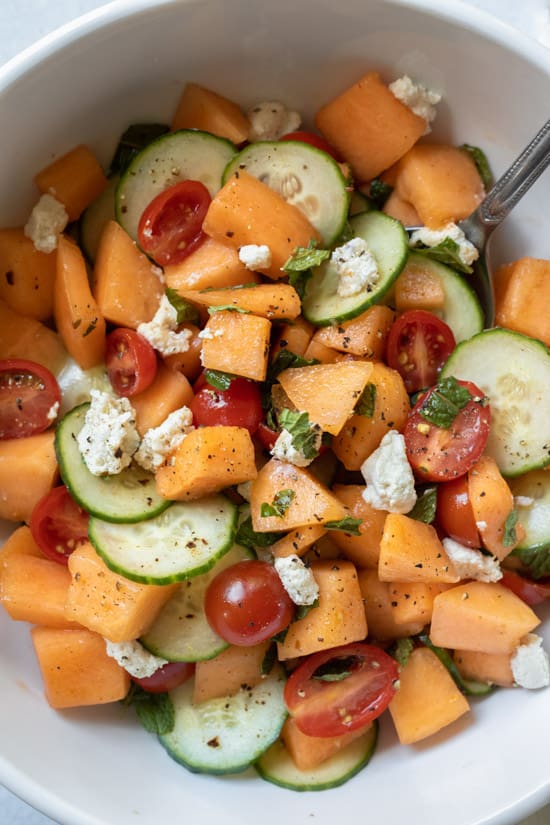 This quick and fresh melon salad is perfect for summer cookouts and parties.
9. Raw Veggie Chopped Salad
With dill and parsley - by Veggie Inspired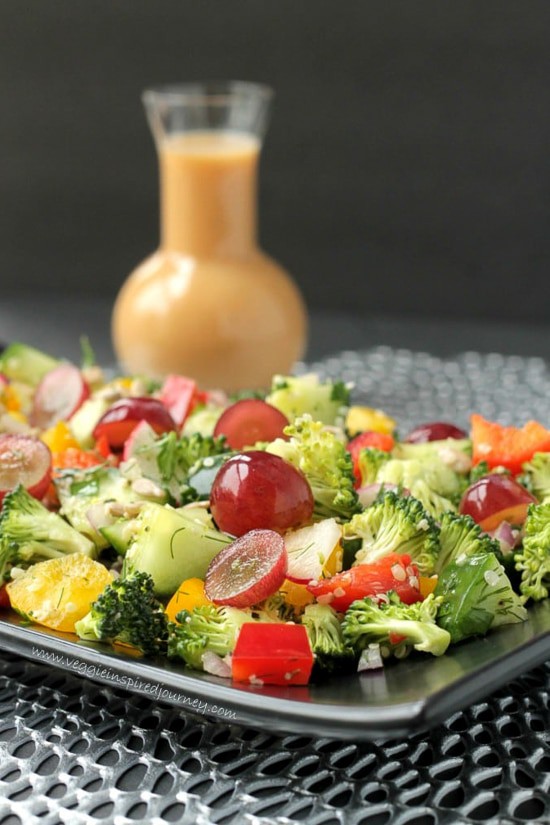 Sometimes you want a veggie-rich salad that's perfect for potlucks and summer cookouts, with no wilting lettuce leaves in sight. That's exactly what Jenn put together in this chopped salad recipe.
10. Tabbouleh-Inspired Bean Burgers
With parsley and mint - by My Quiet Kitchen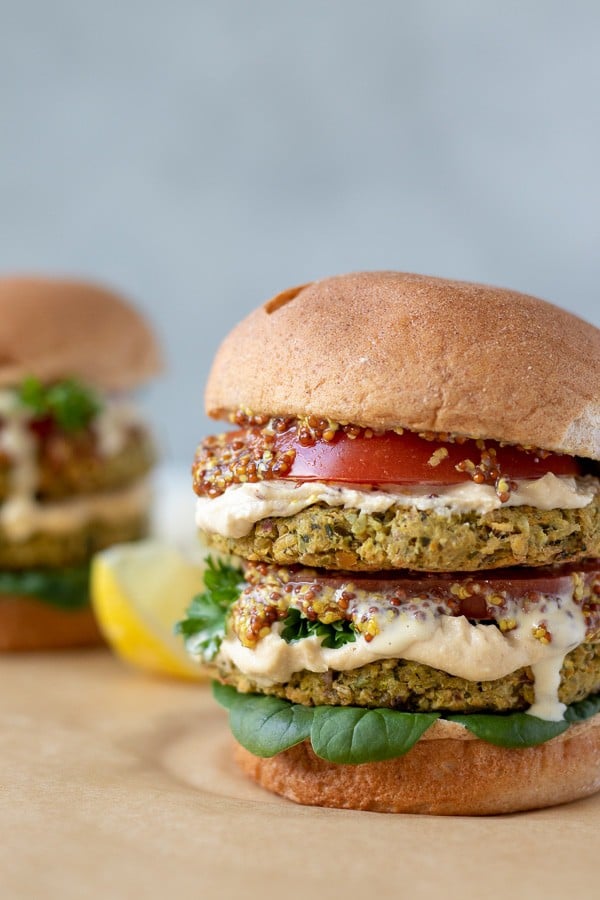 Inspired by the flavors of tabbouleh, these hearty chickpea burgers are a favorite on our house.
11. Parsley-Dill Pesto
With a full cup of parsley and ½ cup dill - by My Quiet Kitchen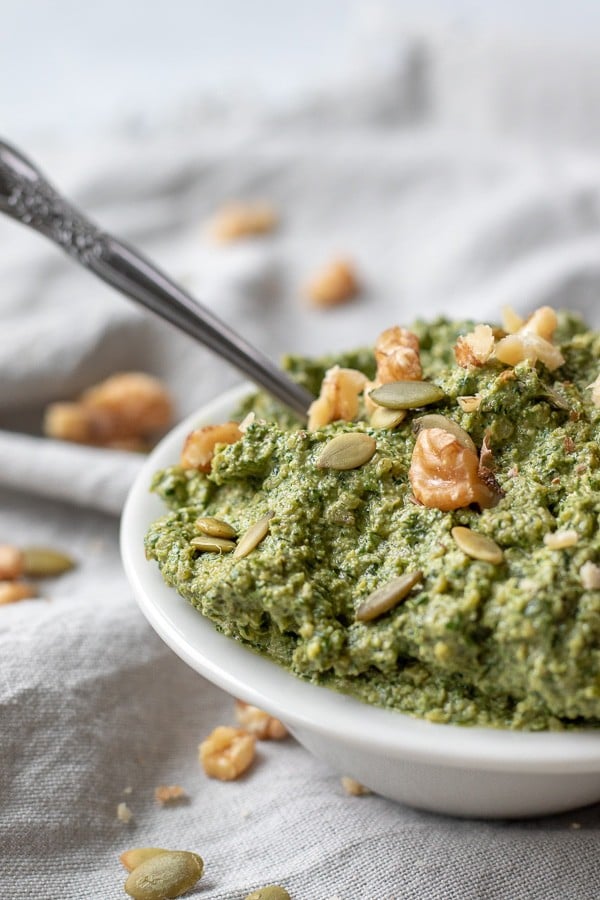 This flavor-packed vegan pesto comes together in minutes and is SO good it just might replace basil pesto in some of your favorite recipes!
12. Vegan Pesto Pizza
With fresh basil pesto - by My Quiet Kitchen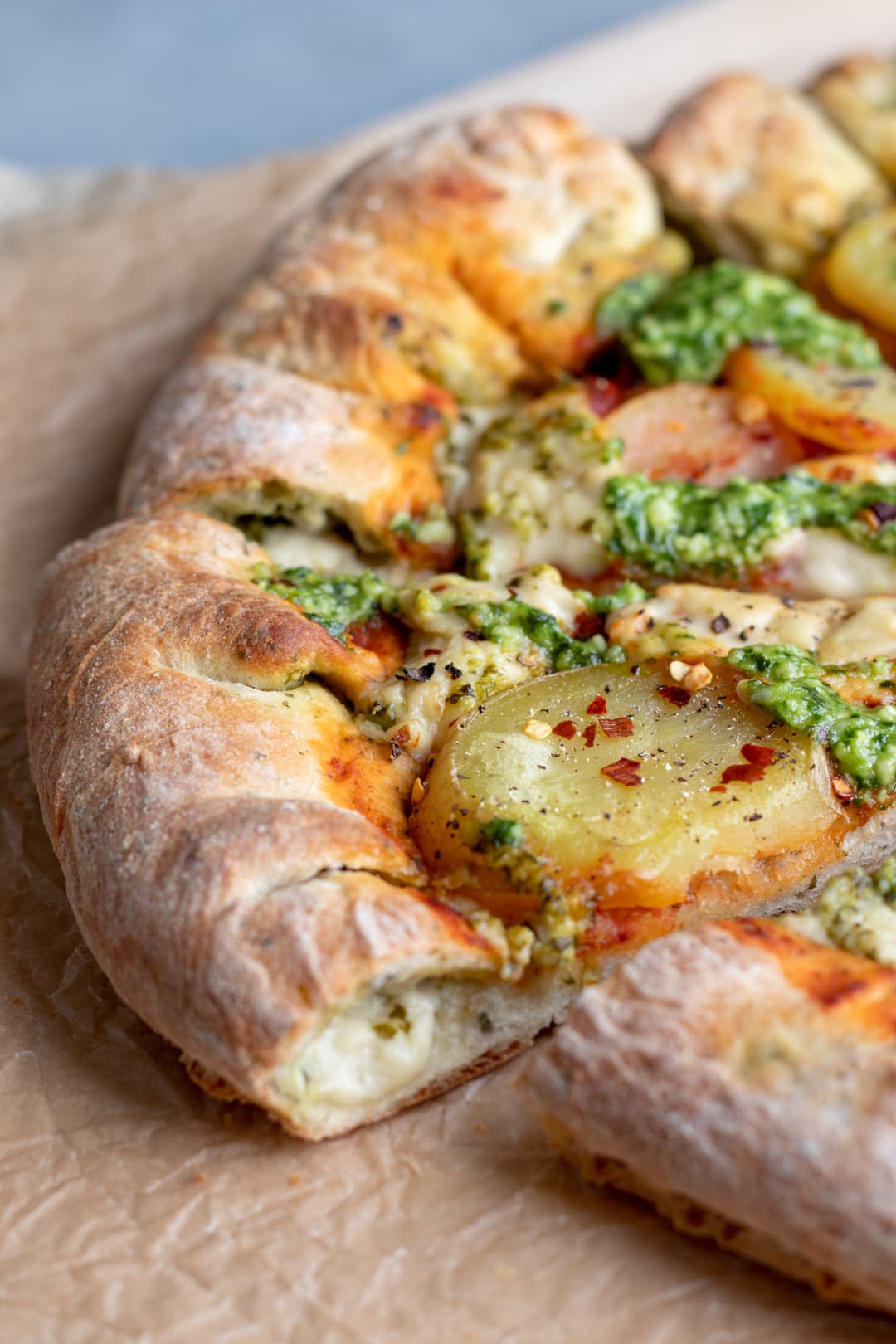 One of our favorite homemade pizzas, this one combines marinara, vegan mozzarella, fresh basil pesto, and thinly sliced potato on top of an herbed crust.
13. Vegan Cream Cheese With Herbs
With your choice of thyme, rosemary, chives, and/or oregano from the cookbook Crave, Eat, Heal by Annie Oliverio; recipe shared by Glue & Glitter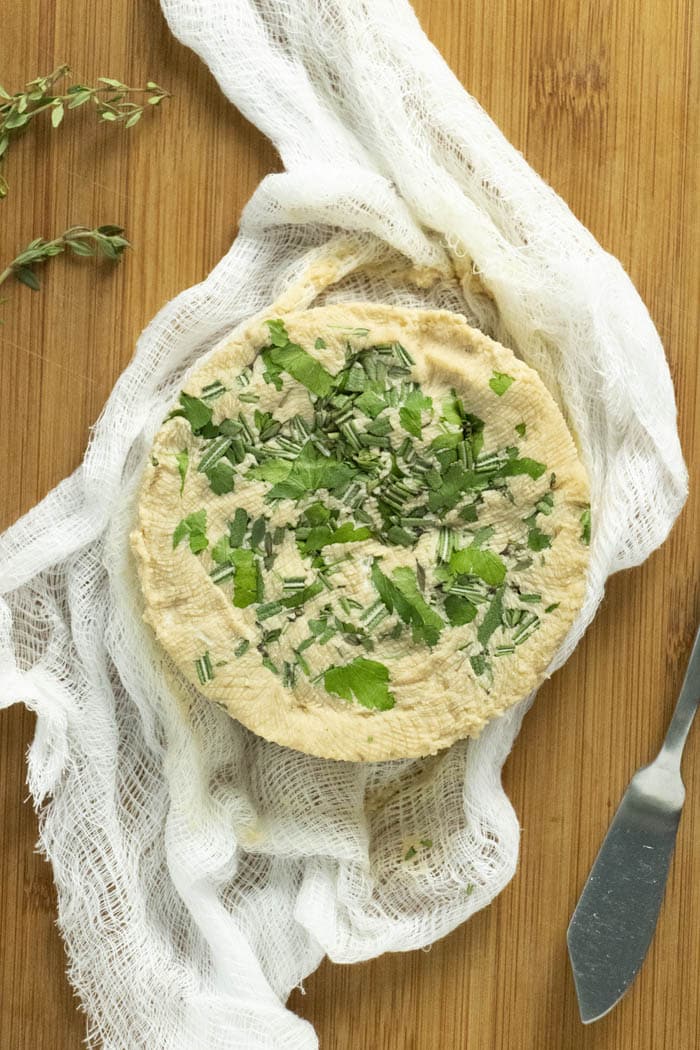 This plant-based cream cheese uses cashews and coconut to create a luxurious cream cheese without any oil.
14. Greek Goddess Quinoa Salad
Featuring parsley and cilantro - by Very Vegan Val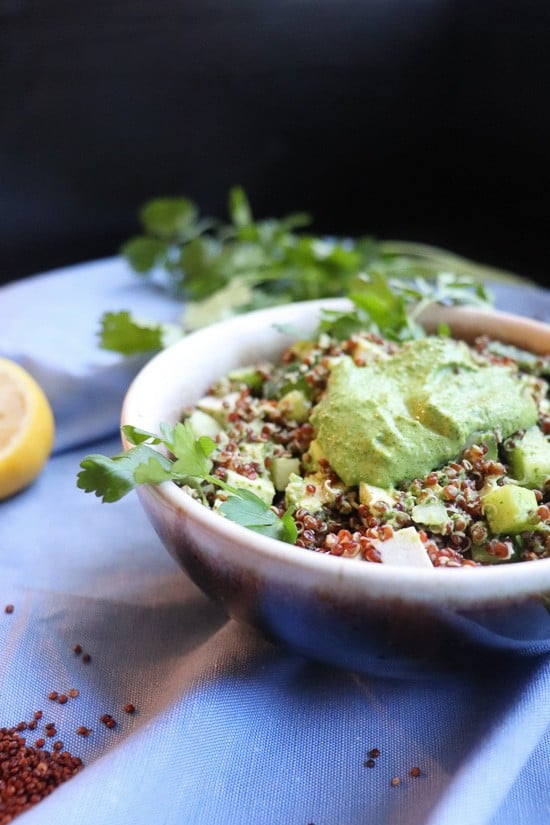 Marrying the flavors of a Greek salad with green goddess dressing (think Kalamata olives, cucumber, spinach, herbs and tofu), I can definitely make a meal out of this gorgeous quinoa salad.
15. Green Chickpea Hummus
With parsley and basil - by Dreena Burton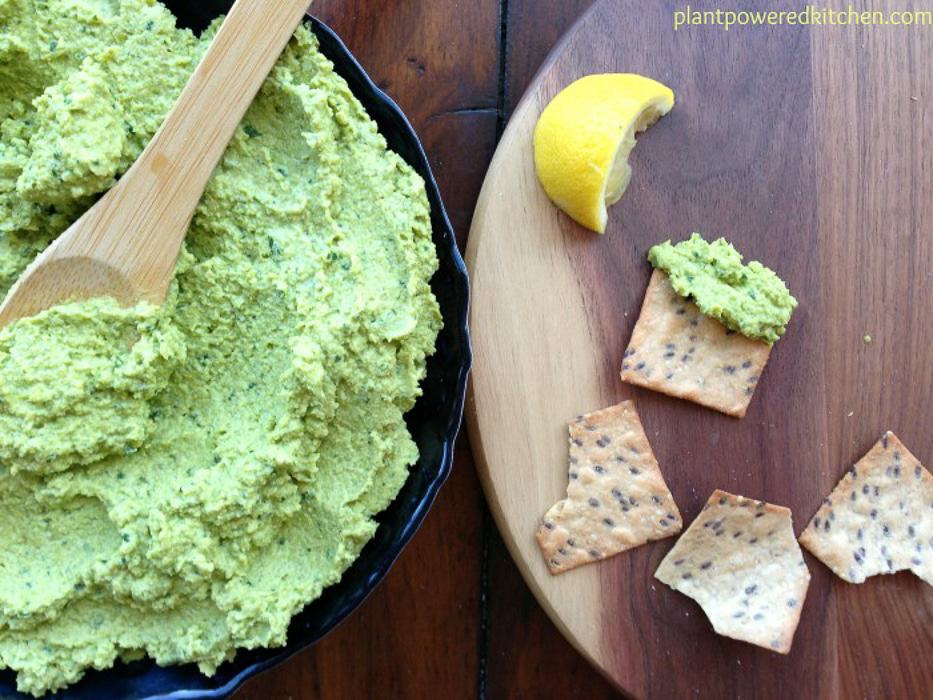 Have you ever tried green chickpeas? Dreena came up with this super nutritious hummus recipe that uses blanched green chickpeas plus lemon, basil, parsley, garlic, and a hint of cumin.
16. Seitan Bourguignon With Rosemary Cauliflower
Featuring thyme and rosemary - by My Quiet Kitchen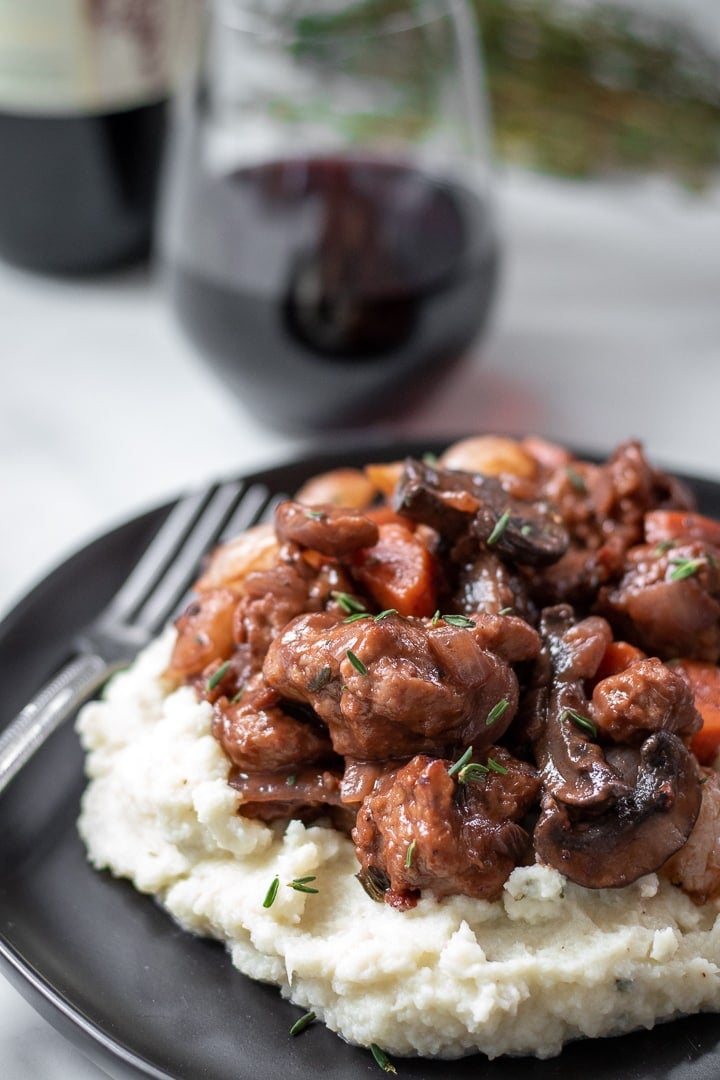 This vegan take on boeuf Bourguignon couldn't be easier to make but feels oh so special. It's perfect for date night and holidays!
17. Santa Cruz Beach Veggie Burritos
With loads of cilantro...including the stems - by Healthy Happy Life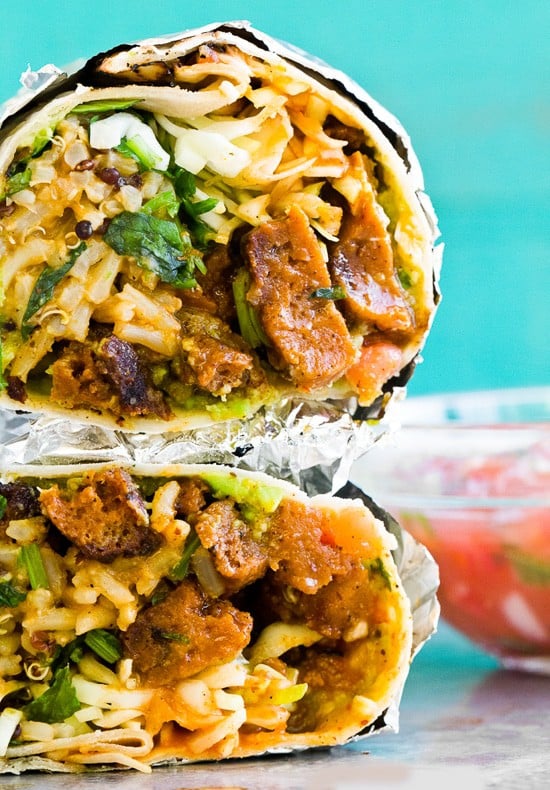 Packed with your favorite fillings, you'll crave these hearty, California beach-inspired burritos.
18. Pasta Salad With Parsley-Dill Pesto
With parsley and dill - by My Quiet Kitchen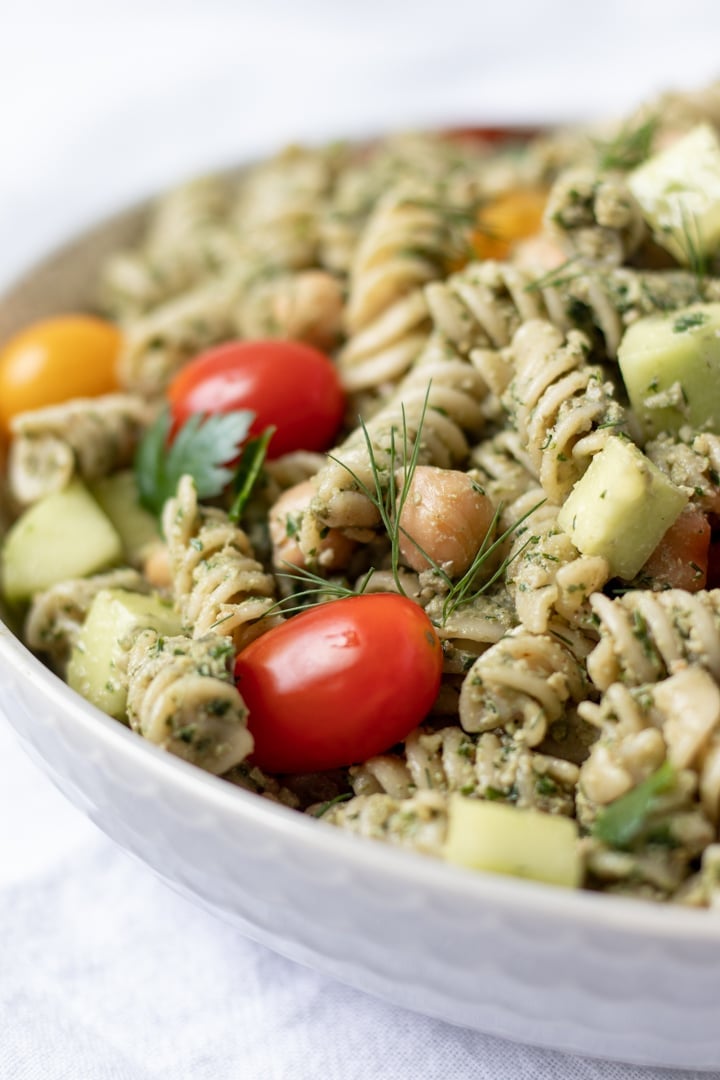 With fresh tomatoes and cucumber, this simple vegan pasta salad is like summer in a bowl.
19. Easy Baked Falafel Wraps
With cilantro or parsley - by This Healthy Kitchen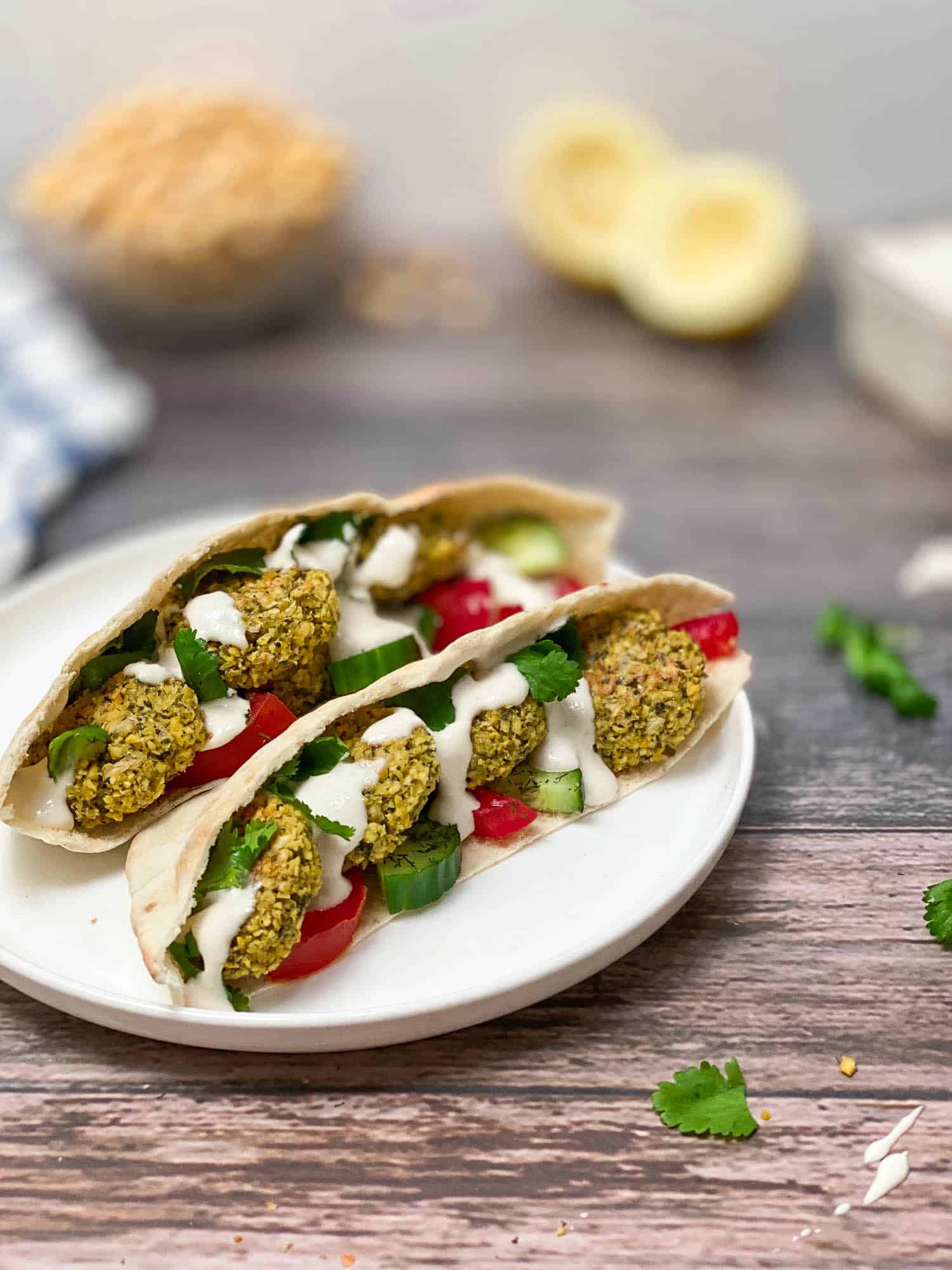 These lightened up baked falafel are easy to make, easy to eat, and also gluten-free.
20. Savory Mashed Sweet Potatoes
With rosemary - from My Quiet Kitchen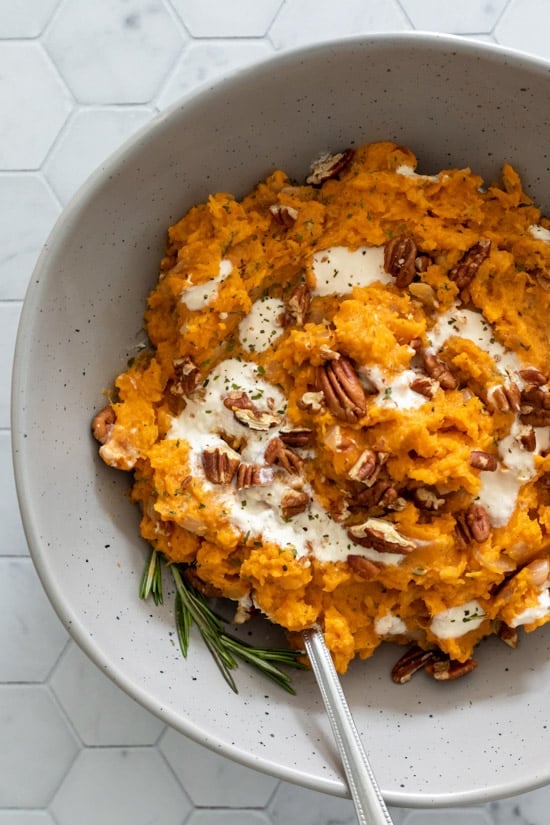 With onion, garlic, plain non-dairy yogurt, and rosemary, these mashed sweet potatoes have a deliciously savory twist.
21. Mushroom-Sage Orzotto
With fresh sage - by My Quiet Kitchen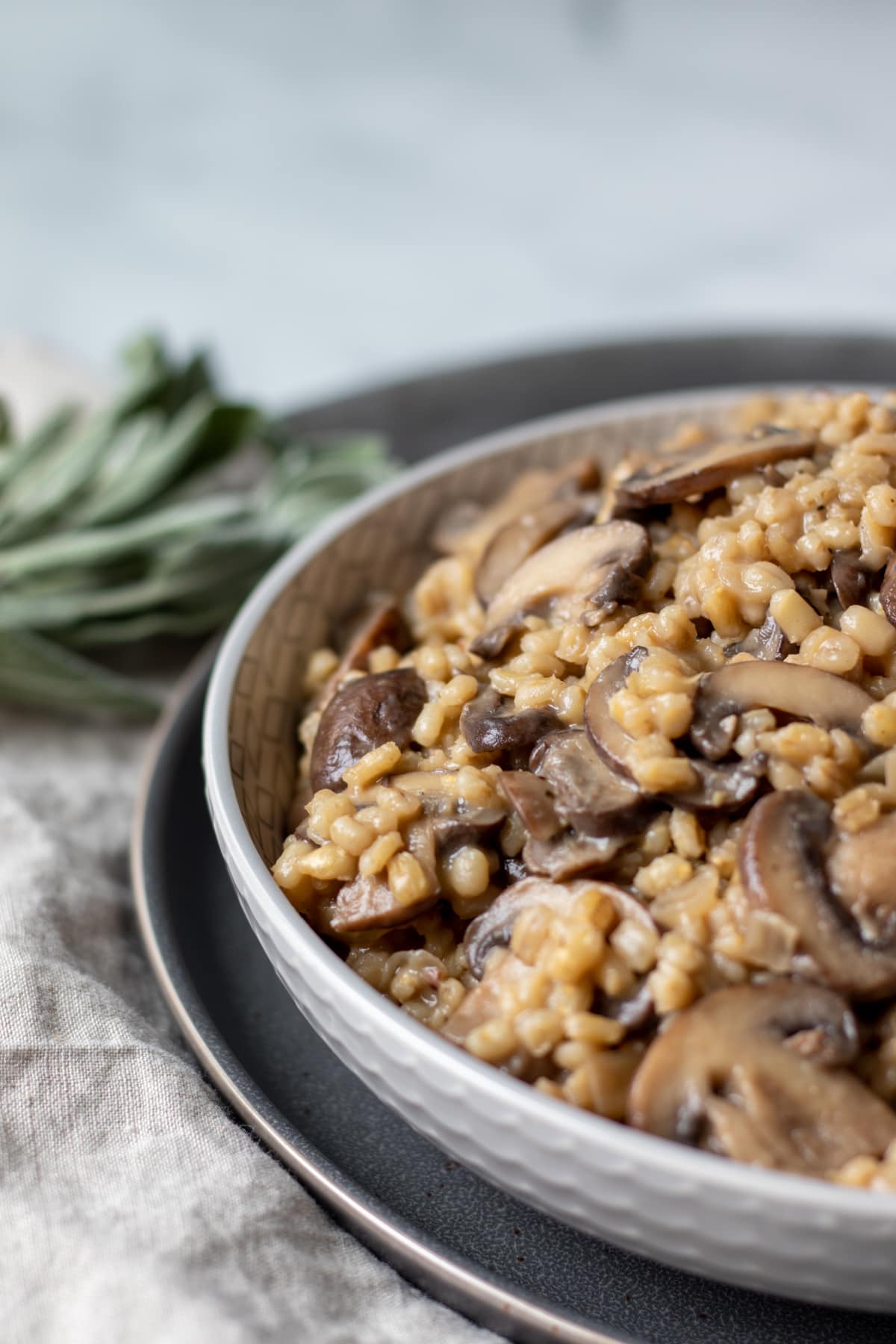 This creamy, buttery, risotto-style barley dish is a lovely and unexpected side. Perfect for fall and winter holiday meals.
22. Chimichurri Mushroom Tacos
With parsley and oregano - by Veggies Save the Day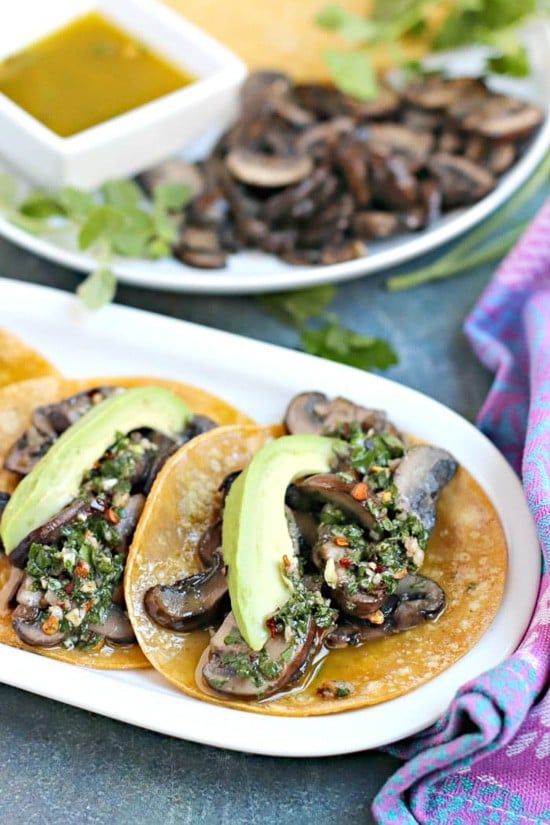 Easy to make in under 30 minutes, and you won't miss the meat in these tangy and flavorful tacos!
23. Mango-Mint Yogurt Smoothie
With mint, of course - by My Quiet Kitchen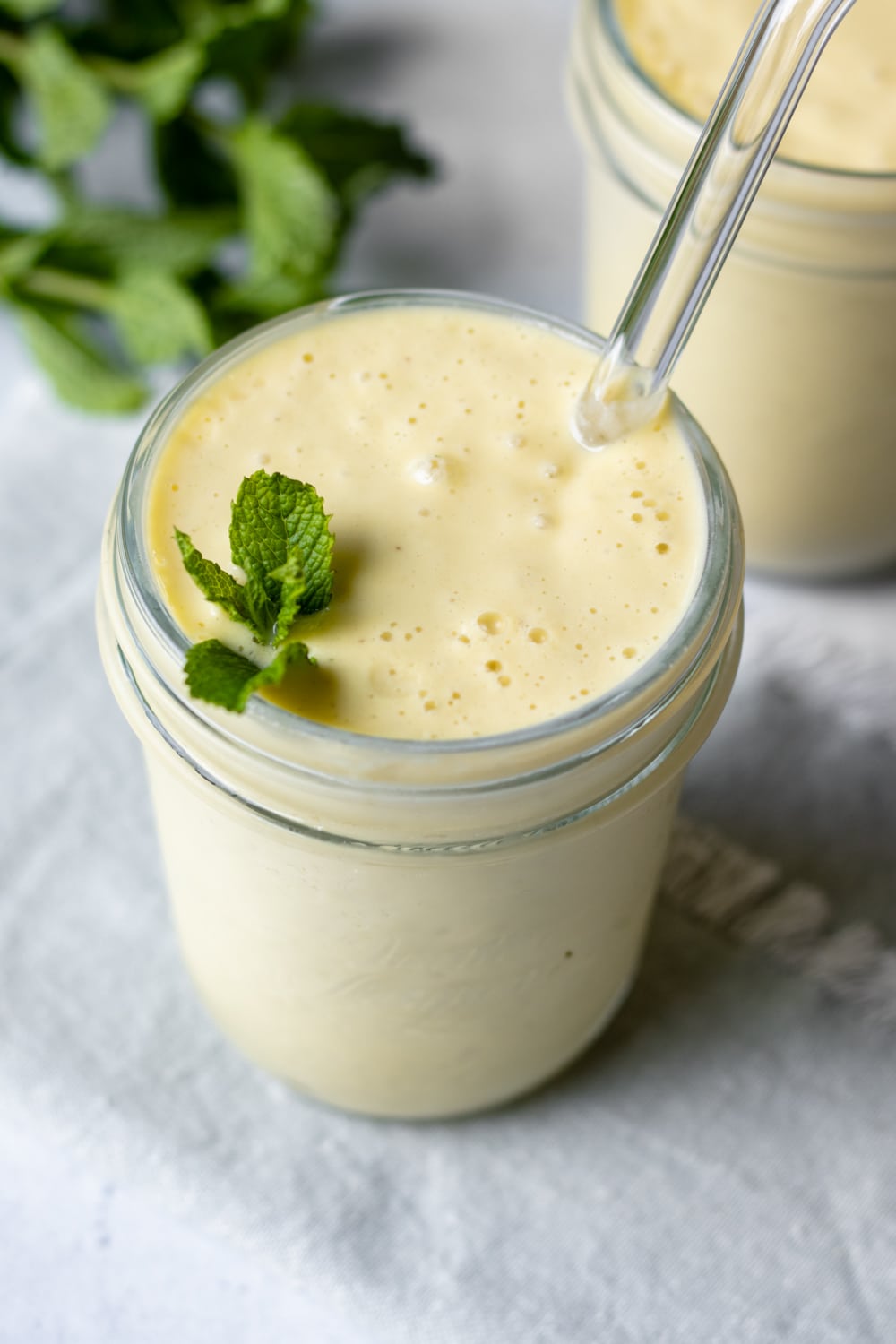 This 6-ingredient vegan smoothie is so refreshing and a great pick-me-up any time of day.
24. Blackberry Mojito Overnight Oats
From OATrageous Oatmeals - by Kathy of Healthy Slow Cooking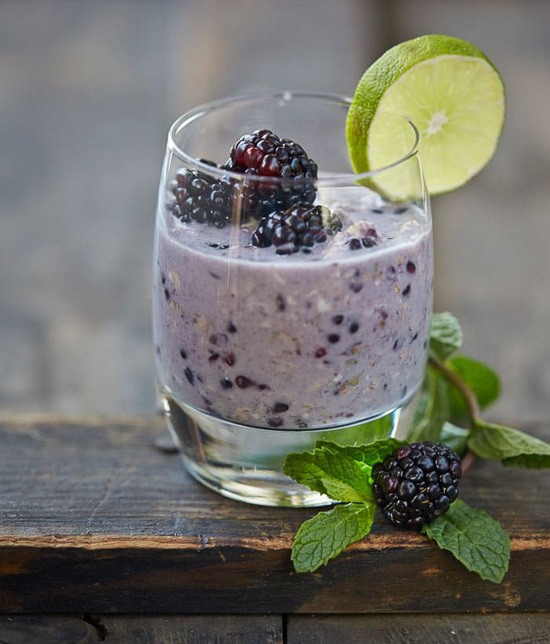 If your overnight oats are feeling a bit blah, Kathy has you covered with this cocktail-inspired breakfast featuring fresh mint.
25. Raspberry and Thyme Gin Cocktail
With a teaspoon of fresh thyme in every glass - by Healthy Slow Cooking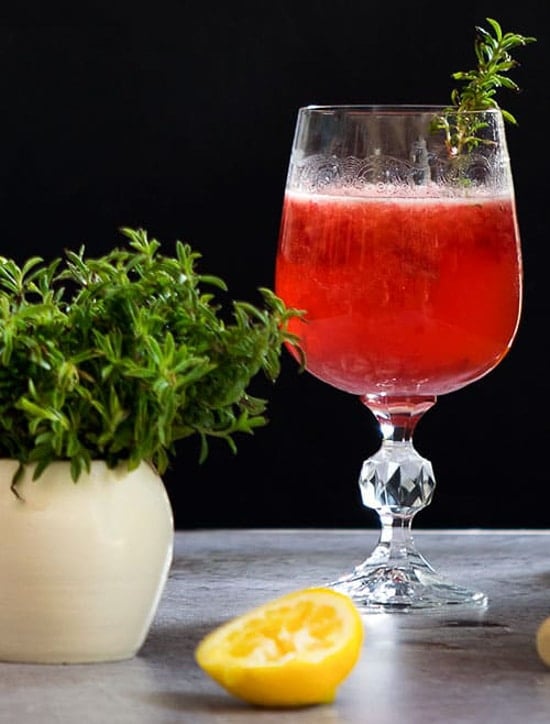 And now for a cocktail, with suggestions for incorporating different liquors (or sparkling wine) if you're not into gin.
26. Rosemary Tahini Cookies
With fresh rosemary - by My Quiet Kitchen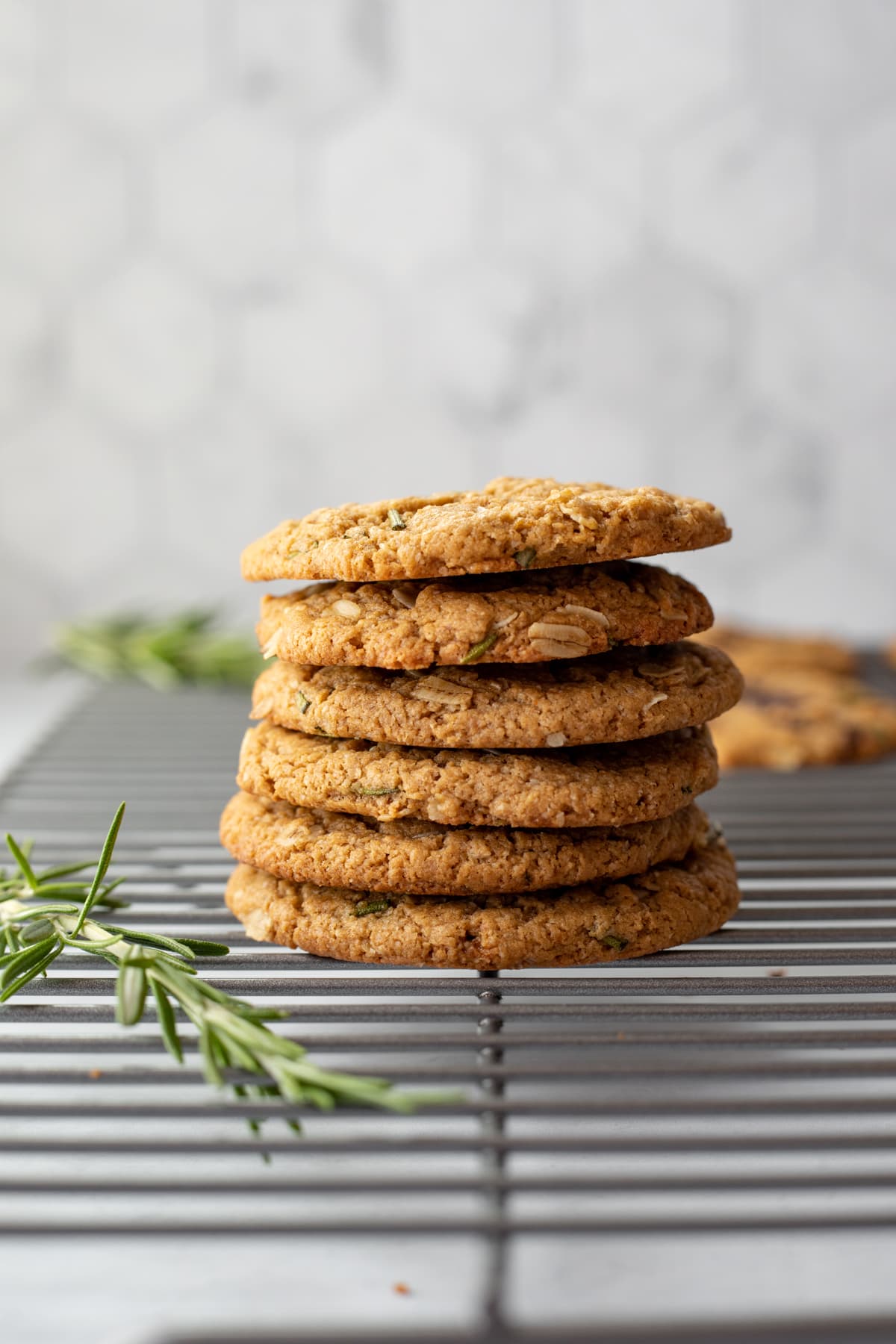 These oil-free vegan tahini cookies are both crisp and chewy and melt in your mouth with rich sesame and rosemary flavor. Try them with or without chocolate chips!
27. Rosemary Cookies With Roasted Honeynut Squash
Also with rosemary, and again by me, My Quiet Kitchen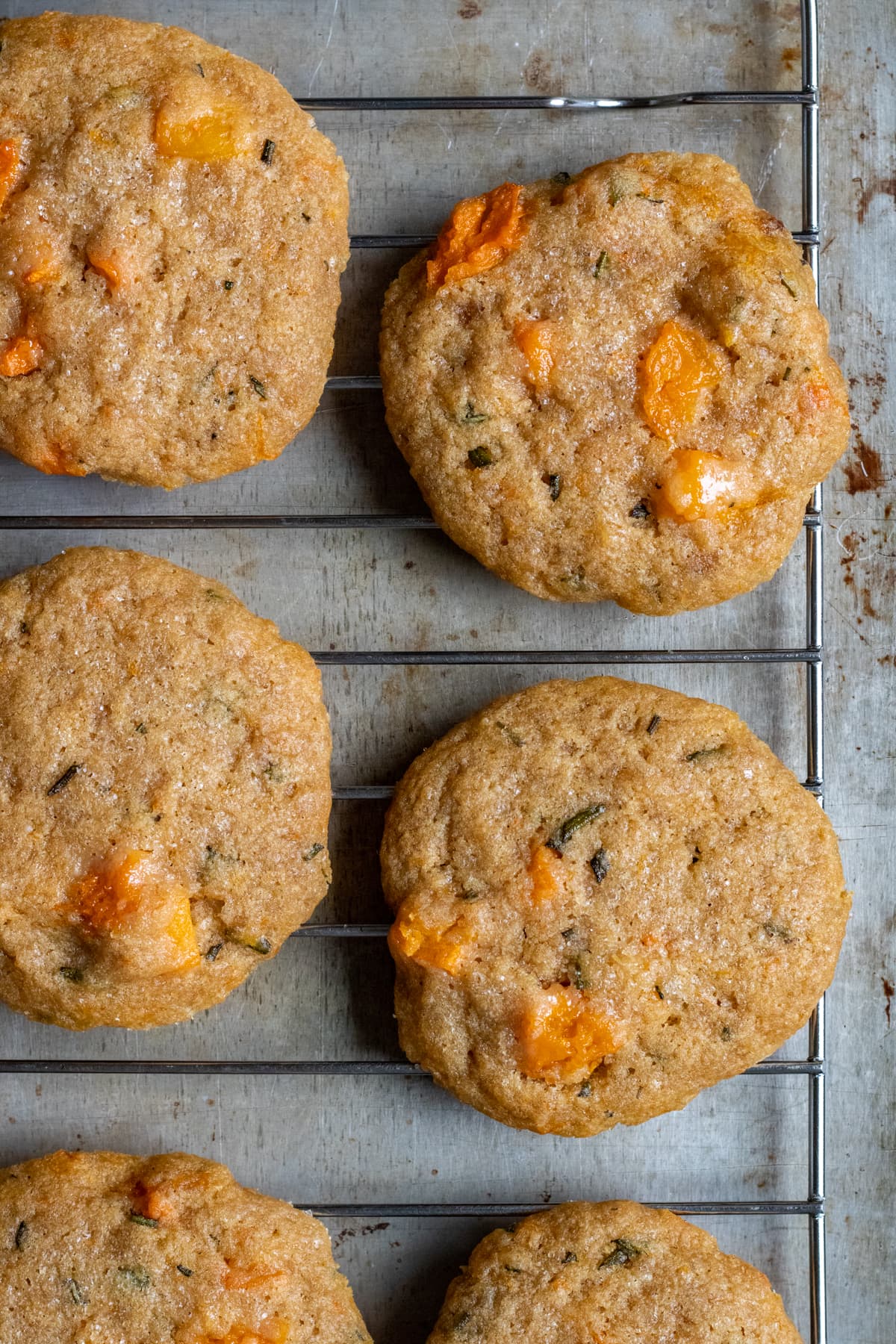 These sweet and rich rosemary cookies feature colorful bites of roasted honeynut squash. Don't knock it till you've tried it!

How to Store Fresh Herbs
Check out these bonus tips from Active Vegetarian on how to store fresh herbs, plus some of the varied nutritional benefits.
----> Health Benefits of Herbs and How to Keep Them Fresh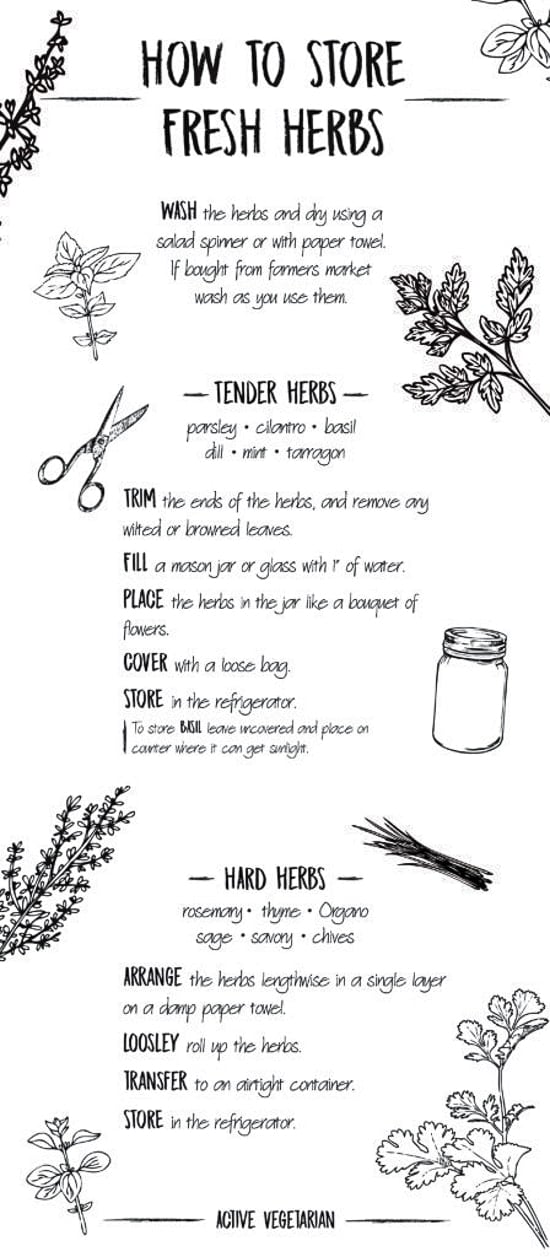 I hope you found some inspiration in this list of vegan recipes with fresh herbs. If you try any of the recipes be sure to comment below and let us know!
More Vegan Recipe Roundups